48 'problematic' SC inmates shipped to private Miss. prison
The move comes after the deadly April 15 riot at Lee Correctional Institution that killed seven inmates
---
By Corrections1 Staff
COLUMBIA, S.C. — South Carolina announced that it transferred "problematic" inmates to a private prison in Mississippi, two months after a deadly riot.
According to the Post and Courier, the state's Department of Corrections announced Friday that 48 inmates were sent to the private prison. The move comes after the deadly April 15 riot at Lee Correctional Institution that killed seven inmates and injured 22 others.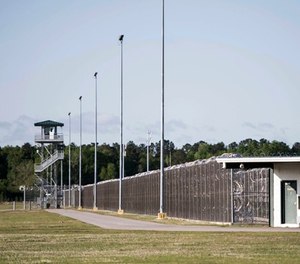 Bryan Stirling, S.C. Department of Corrections director, said it's unclear what role, if any, the transferred inmates played in the deadly riot. The transferred inmates came from correctional facilities throughout the state.
While violence has risen across the state's prison system, Stirling said the deadly riot prompted the state to transfer the inmates. In a statement, the DOC said the inmates being transferred were "problematic" but didn't specify how they were chosen.
"Talking to people across the nation, this is something they suggested we look into," Stirling said. "It's one more thing we are doing to improve the safety of the prison system."
Nine of the 48 being transferred were incarcerated at Lee during the riot. A spokesman for the DOC said the agency will "will periodically review each inmate's status to determine if a transfer back to South Carolina is justified."
Stirling said that while many inmates were transferred to other state prisons in the past, it has never been this many. According to former corrections director Jon Ozmint, inmates are typically identified for such transfers through investigations, gang intelligence and disciplinary histories. Gang territory and contraband disputes were seen as the main factors that lead to the deadly Lee riot.
The inmates' transfer marks the latest response from the state to the deadly riot. The state has also erected new netting along some prison perimeters, announced federal indictments of employees and ramped up efforts to get federal approval of equipment that blocks cellphone signals.
The DOC's policing unit and the State Law Enforcement Division launched a criminal investigation into the riot. A spokesperson for the SLED said he knew of no charges that have been filed yet.