Official: Upset inmates refused to return to housing units, caused major damage at Mo. prison
No one was injured during the incident
---
By Corrections1 Staff
TIPTON, Mo. — Correctional officials said inmates upset over rules caused major damage and refused to return to their housing units at a Missouri prison.
The Associated Press reported that the incident started Wednesday evening when several inmates at the Tipton Correctional Center refused to return to their housing units after recreation time. Karen Pojmann, spokeswoman for the Missouri DOC, said the inmates were upset over rules regulating things such as how many inmates can congregate in one place.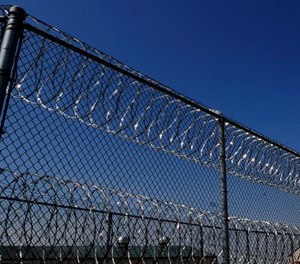 Pojmann said major damage, including broken windows and damaged walls, was reported in one housing unit. She added that there were confrontations reported in three housing units.
Authorities were able to bring the situation under control early Thursday morning. No one was injured.
Pojmann said it's unclear how many inmates were involved because they covered security cameras in the units. 
Gary Gross, director of the Missouri Corrections Officers Association, said the incident is just one example of a broader trend of inmate unrest in the state.
"There is a lot of prison unrest all around the state, and a tremendous shortage of staff to keep 'em under control," he said.