SC governor takes 'emergency' action after deadly prison riot
Gov. Henry McMaster issued an executive order waiving state procurement regulations for hiring by the DOC
---
By Meg Kinnard
Associated Press
COLUMBIA, S.C. — South Carolina's governor announced Monday he's taking "emergency" action in hopes of making state prisons safer following last week's deadly rioting.
Gov. Henry McMaster issued an executive order waiving state procurement regulations for hiring by the Department of Corrections. Declaring an "emergency due to the contraband and staffing levels" in state prisons, McMaster says his action will allow Corrections Director Bryan Stirling to hire and keep officers by increasing salaries and providing opportunities to work overtime, as well as more quickly purchase equipment to keep out contraband.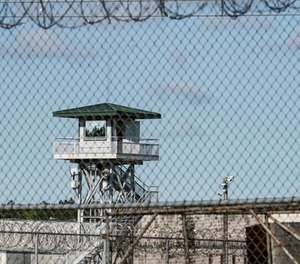 "We believe this executive order gives Director Stirling the tools the department needs to properly compensate the brave men and women who serve our state as correctional officers," McMaster said in a news release. "This order will also allow the department to expedite important security measures following the unprecedented and premeditated gang violence that occurred at the Lee Correctional Facility, facilitated by the flow of illegal contraband, namely cellphones."
Stirling has said that a gang fight over territory led to the seven-hour riot that began the night of April 15 at Lee Correctional Institution in Bishopville, about 40 miles (65 km) east of Columbia. One by one, Stirling said three dorms at the maximum-security prison erupted into fights, communication aided by inmates with cellphones.
Once officers were finally able to regain control, seven inmates lay dead, slashed with homemade knives and beaten. Twenty-two others were injured. State police are still investigating the deaths, and the Corrections Department has asked an outside group to do a thorough review.
For years, Stirling has said contraband cellphones — banned under agency policy but smuggled inside the state's prisons a variety of ways — represent his No. 1 security threat behind bars. He's spent millions installing netting at some prison perimeters, intended to catch any contraband launched over the fences.
Aside from that, Stirling has revamped agency hiring efforts, running ads promoting employment at Corrections and increasing starting officer pay during his five years at its helm. Pending legislative budget proposals would give a slight boost to officer pay.
Ryan Alphin, executive director of the South Carolina Law Enforcement Officers' Association, called the order an important first step.
"Recruiting and retaining correctional officers continues to be very difficult and allowing Director Stirling to ease the regulations in the interim should prove to be very helpful," Alphin said.