Parole hearing set for NY prison worker who helped 2 killers escape
Joyce Mitchell helped convicted murderers Richard Matt and David Sweat escape from prison in June 2015
---
Associated Press
ALBANY, N.Y. — The woman who helped two killers escape from a maximum-security prison in northern New York in 2015 is scheduled for a parole hearing.
State prison officials say Joyce Mitchell's hearing before a parole board will take place this week at the Bedford Hills Correctional Facility in Westchester County. The board doesn't release the days when hearings are held.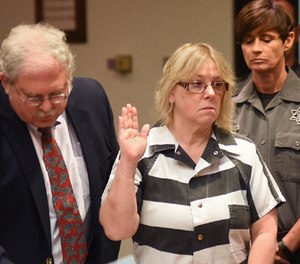 The 52-year-old Mitchell was sentenced to seven years in prison for helping convicted murderers Richard Matt and David Sweat escape in June 2015 from Clinton Correctional Facility in Dannemora, near the Canadian border. She supervised the two inmates in the prison's tailor shop.
Matt was shot dead three weeks later by searchers in woods west of the prison. Sweat was shot and captured two days later near the border.