Female Ala. jail workers claims of sexual harassment by inmates leads to $2M settlement
In addition to the payment to the 12 women, the sheriff's office will be required to implement a series of specific changes at the jail to reduce sexual harassment
---
By Warren Kulo
al.com
MOBILE, Ala. — A $2 million settlement with the Mobile County sheriff over sexual harassment claims filed by female corrections officers has been provisionally approved in U.S. District Court, the U.S. Department of Justice announced Monday.
With the agreement provisionally approved, the parties can begin to fulfill the terms of the agreement, which includes the payment of compensatory damages to the women who were, according to the Department of Justice lawsuit, subjected to "severe and pervasive sexual harassment in the workplace by male inmates" at the Mobile Metro Jail.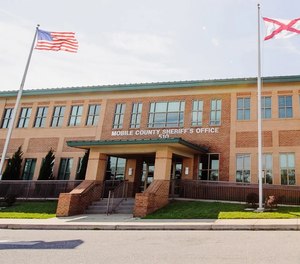 The lawsuit also said the sheriff's office, under former sheriff Sam Cochran, "failed to take prompt and effective action to remedy this harassing conduct as required by Title VII of the Civil Rights Act of 1964."
The lawsuit said male inmates would frequently expose their genitals to the female officers, masturbate in front of them and direct sexual slurs, sexual propositions, threats of sexual violence and sexually degrading comments towards them.
The 12 female officers initially filed sex discrimination charges with the U.S. Equal Employment Opportunity Commission in 2021. The EEOC investigated the allegations and found there was sufficient basis to believe the women were subjected to a sexually hostile work environment, forwarding the findings to the Justice Department.
The DOJ originally announced the settlement on April 24, but at the time Mobile County Sheriff Paul Burch said his department had not agreed to all the provisions of the proposed agreement.
AL.com has reached out to Burch's office for comment.
"The Justice Department brought this litigation to bring an end to the hostile work environment faced by women employed at the Mobile County Metro Jail," said Assistant Attorney General Kristen Clarke of the Justice Department's Civil Rights Division. "The court's action will help ensure that impacted female employees receive the relief that they rightly deserve."
Along with the compensatory damages paid to the 12 women named in the lawsuit, the sheriff's office will also establish a $1.41 settlement fund to compensate other women exposed to similar discrimination by the sheriff's office.
In addition to the payment of compensatory damages, the sheriff's office will be required to implement a series of specific changes at the jail to reduce sexual harassment against female employees, based on the recommendations of an expert on correctional facilities operations.
None of the compensatory funds will be used to implement the changes, the DOJ said.
©2023 Advance Local Media LLC. Visit al.com. Distributed by Tribune Content Agency, LLC.
McClatchy-Tribune News Service