Last inmate who strangled CO to escape captured
---
By C1 Staff
HARBIN, China — The last of the three Chinese inmates who strangled a corrections officer and then slipped out of the prison in police uniforms has been captured, according to authorities.
Xihaunet News reports that Gao Yulun, 50, was seized in Hefu Village, Yanshou County nine days after he escaped a detention center.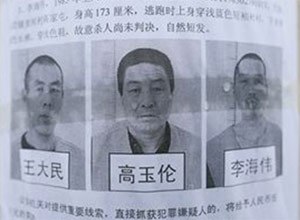 Li Haiwei was captured Sept. 3, and Wang Damin was captured Sept. 4.