Boston Marathon Bomber could serve time in Colo.'s supermax prison
Attorney: "I know a lot of people would opt for the death penalty over life at supermax"
---
By C1 Staff
DENVER — After being convicted of all charges Wednesday, Dzhokhar Tsarnaev could spend his sentence at the supermax prison in Florence, Colorado.
KKTV reports that the USP Florence ADMAX is a notorious prison built to house the worst of the worst.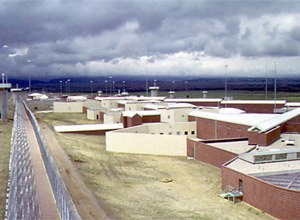 "It will slowly drive people insane. In fact, it does drive people insane," said attorney David Lane. Lane is a firm believer that Tsarnaev will be incarcerated in the prison.
"I would bet the house he will end up in supermax and not on death row," he said.
Tsarnaev's conviction on all 30 counts against him came as no surprise, but it's unclear whether the jury will decide on the death penalty or life in prison. The sentencing phase could begin as early as Monday.
USP Florence is the highest security prison in the nation, built 20 years ago to house such notorious criminals as Oklahoma City bomber Terry Nichols and Unabomber Ted Kaczynski.
Tsarnaev would join nearly 500 other inmates already incarcerated in the prison. He would spend his life in isolation with virtually no human contact.
"He will spend 23 hours a day, locked down in his own cell with no other human contact, no communication. He will be let out one hour a day into a caged recreation cell all by himself, then he'll be taken back to his cell," Lane said.
Tsarnaev would live in a soundproof cell with an open shower and toilet, controlled by correctional officers. His bed, stool and desk would be inside the cell, and his food would be delivered by officers he would never see.
"I know a lot of people would opt for the death penalty over life at supermax," Lane said.