Calif. inmates raise nearly $23K for Girl Scouts
Folsom State Prison inmates purchased 3,822 boxes of Girl Scout cookies
---
By Sarah Roebuck
FOLSOM, Calif. — Inmates at the Folsom State Prison were able to raise thousands of dollars for Girl Scouts Hearts of Central California by selling cookies to other inmates. 
The inmates were able to purchase the cookies directly from the organization, according to the California Department of Corrections and Rehabilitation.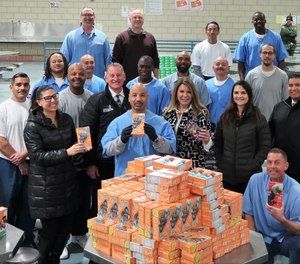 Organizers of the collaboration said the sale was a huge success, with a total of 3,822 boxes sold. In all, the purchases by the inmates totaled $22,932.
"It is important to note that all of the proceeds generated from this sale were donated to Girl Scouts Hearts of Central California," according to organizers. "We are pleased to have contributed to the Girl Scouts' mission and their efforts to foster leadership skills in young women."