Why corrections should cross-train for emergency response
In order to function properly during emergency situations, we must get to know and work with all agencies in our criminal justice system
---
The mission of a correctional facility is clear: We protect society by confining inmates in a controlled environment. We also must ensure a safe environment for all prison staff and inmates.
We provide public safety and security by preventing escapes, riots, gang activity and terrorist activity. One way to do this is by working together with the criminal justice system at local, state and federal levels.
Make connections before the emergency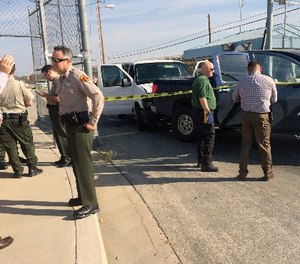 As a former prison inspector, I worked with every agency you could think of after an incident occurred. Some of the operations went smoothly, while with others, you could see the agencies involved had their own agenda and plan of action.
In order to function properly during emergency situations, we must get to know and work with all agencies in our criminal justice system, including the state attorney and federal prosecutor.
How many prison administrators can honestly say they meet with local criminal justice agencies on a regular basis? As an administrator, you already know the functions of your prison and what to do in case of a riot or escape. The question is do the other agencies know what we need and what to do in case of a prison emergency? Our local sheriff's office, police department, fire department, emergency medical units, state troopers, coast guard, airport security and forestry division need to know us and what we do.
The time to get connected is before an emergency happens. Schedule quarterly meetings and discuss possible emergency scenarios. Have some of the meetings at your prison and take other agencies on a prison tour. Introduce your supervisors and officers to other agency heads.
Schedule cross-training days
Cross-training with local agencies builds trust and confidence. Everyone will learn from each other and feelings of fellowship and common loyalty will blossom.
Training scenarios should be provided and played out in mock training environments. While training, try to make it as real as possible with each agency performing their task. You could hold a one-day disaster training exercise each month so everyone gets a chance to train. With staff shortages and personnel time off, several training dates should be provided. Training can be in the following areas:
Escapes
Riots
Hostage situations
Evacuation
K-9 training (bloodhound and drug/bomb)
Suicide response
Homicide
Rape
Contraband introduction
Bomb threats
Conduct community outreach
We must seek opportunities to meet and greet our communities. When I was a state probation officer, our supervisors had us spend one evening a month working with the community. Each of us would be sent to a different neighborhood meeting joining other local agencies to give a brief talk and answer questions from involved community people. It was a great way to let them learn our issues and we learned theirs. It also built a bridge and a trust.
Conclusion
Prison and probation officers need to get out in the community so others can learn what we deal with and the dangers we face each day. We can also learn from each other and build respect through partnerships, community involvement and training.