Former Miss. prison chief pleads guilty to two counts
Former head of the Mississippi Department of Corrections has pleaded guilty to two counts in a federal corruption case
---
By C1 Staff
JACKSON, Miss. — The former head of the Mississippi Department of Corrections has pleaded guilty to two counts in a federal corruption case.
WAPT reports that former Corrections Commissioner Christopher Epps had pleaded not guilty to bribery, tax evasion, wire fraud and money laundering charges.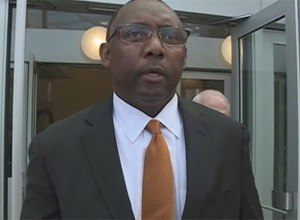 Epps is accused of taking thousands of dollars in bribes from Rankin County businessman and former legislator Cecil McCrory in exchange for steering prison contracts to companies McCrory owned or consulted for.
Epps resigned on Nov. 5, and was indicted the next day along with McCrory.
McCrory is scheduled for trial April 6.