Ala. CO, 19, arrested on contraband charge
3rd-degree charge for promoting prison contraband was part of an ongoing investigation
---
By Howard Koplowitz
al.com

DECATUR, Ala. — A 19-year-old corrections officer at the Morgan County Jail was arrested and charged with promoting prison contraband as part of an ongoing investigation, the sheriff's office said Thursday.
Bobby Ray Simmons, 19, of Hartselle was arrested on charges of third-degree promoting prison contraband.
He was booked into the Morgan County Jail on $2,500 bond.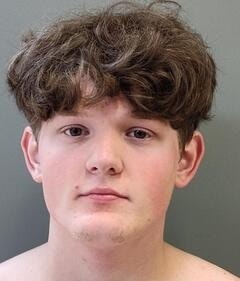 "We work daily to prevent jail contraband from entering our facility as we maintain the care, custody and control of approximately 750 inmates. When discovered, we will not hesitate to investigate and arrest those involved," said Sheriff Ron Puckett. "Sadly, these actions will overshadow the good work and positive contributions that our Corrections Officers make every day. It is a tough job in a hard environment. Thankfully the vast majority of our CO's come to work and do their best day, after day, after day. For the small minority that choose to bring in contraband, know that you will be caught and prosecuted."
Poll call: What should be the minimum age to become a corrections officer?
©2023 Advance Local Media LLC.
Visit al.com.
Distributed by Tribune Content Agency, LLC.
McClatchy-Tribune News Service