Calif. CO among victims of Las Vegas mass shooting
Lt. Derrick "Bo" Taylor oversaw a group of 100 inmate firefighters at Ventura Conservation Camp
---
Corrections1 Staff
LAS VEGAS — Lt. Derrick "Bo" Taylor, a 29-year veteran of the California Department of Corrections and Rehabilitation, was among the dozens gunned down at a country music concert Sunday night. 
Taylor, 56, was camp commander at Ventura Conservation Camp where he worked closely with inmates fighting fires.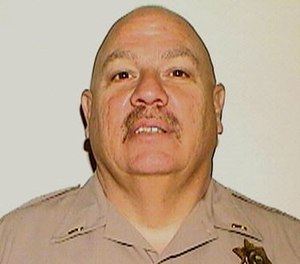 "There are no words to express the feeling of loss and sadness regarding Bo's passing. Our thoughts and prayers are with his family and friends. We truly are a family here at SCC and Bo's loss will be felt throughout the prison, conservation camps, and Department," Warden Joel Martinez wrote in a memo to staff.
Taylor supervised a staff of nine at the Conservation Camp, where more than 100 inmates worked in coordination with Cal Fire. 
On his birthday this year -- Sept. 25 -- Tyalor had coordinated a search party for a missing inmate, who was found the next day, reported the Las Vegas Review-Journal.
Taylor began his career with the CDCR on Jan. 25, 1988, at the Richard A. McGee Correctional Training Center in Galt. His first appointment as an officer was at California Correctional Institution. He transferred to Wasco State Prison in 1994 and then went on to High Desert State Prison in 1995.
A promotion to Correctional Sergeant saw him transfer to Pleasant Valley State Prison in January 1997. In June 2001, he promoted to Correctional Lieutenant. He transferred to La Cima Conservation Camp as the Camp Commander in November 2004 and then to Ventura Camp in October 2014.