NZ corrections admits delay in dealing with 'fight club' report
Say that they knew about the fight clubs, but required 'concrete evidence' in order to deal with the situation
---
By C1 Staff
AUCKLAND – The New Zealand Department of Corrections has admitted it knew of organized 'fight clubs' at the Mount Eden prison in Auckland for 18 months but says it couldn't do anything until it had obtained concrete evidence.
The fight clubs were exposed after One News Now received and published videos of said fights, but a July report from last year suggests that prison officials were already aware of them.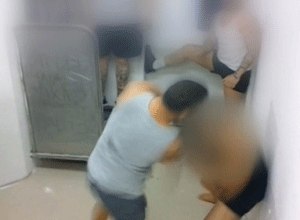 "Here we have for the last 18 months people have been getting their lights punched out. Corrections has known about it, Serco has known about it. For them to have done nothing about it in 18 months is an absolute disgrace," Kelvin Davis, Labour Party Corrections spokesperson, said.
Corrections Chief Executive Ray Smith claims that he and his department had only seen the report on Saturday, but Corrections Association President Beven Hanlon is skeptical about Smith's response.
"If he's claiming he's not seen it, which I find exceptionally hard to believe, that just shows he's asleep at the wheel. And should he really be taking several hundred thousand dollars a year of taxpayers' dollars if that's how he runs a department?" Hanlon said.
Corrections said that now it has the video, it has obtained the concrete evidence it needed to handle the situation, but critics say there is a deep level of corruption in the department.
"Nobody is that incompetent, surely. These are very highly paid public servants who, at the very least, are completely incompetent, but at the very worst show a very serious level of corruption in trying to hide what's really happening at that prison," Hanlon said.