Neb. COs to get hourly pay bump, double pay for overtime in new agreement
"The staffing crisis changes now," said FOP President Mike Chapman
---
By Sarah Sinning
LINCOLN, Neb. — An agreement reached between Nebraska Governor Pete Ricketts and the union representing the state's correctional officers is being hailed as "historic" and "game-changing."
According to a Wednesday news release from the governor's office, corrections officers in the state's prisons and safety and security specialists at the Department of Health and Human Services are slated to receive a combined $8 per hour pay increase ($5 per hour base wage increase plus $3 per hour pay differential) as well as double overtime pay for the duration of the contract.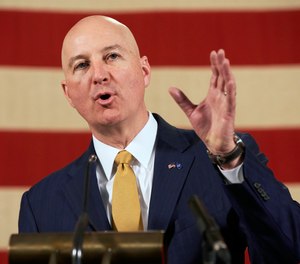 The starting wage for corporals with the Department of Correctional Services will become $28 per hour, giving Nebraska "the third highest paid corrections staff in the Nation," said Mike Chipman, president of the Fraternal Order of Police.
"This contract is the game-changing moment that we have desperately needed and waited for," he said. "The good men and women who work in our 24-hour facilities across the state have been struggling with the largest understaffing crisis in Nebraska Corrections history. That staffing crisis changes now."
NDCS Director Scott Frakes likewise applauded the move. 
"My staff work long hours with some of the most dangerous people alive," he said, "and they deserve pay that recognizes how important their work is for public safety."
The raises will go into effect once FOP members have voted to approve the new contract.