Dahmer's killer claims cannibal made limbs out of food to tease inmates
Christopher Scarver, 45, was serving a life sentence alongside Dahmer in Wisconsin's Columbia Correctional Institution when he beat Dahmer to death
---
By C1 Staff
MADISON – The inmate responsible for beating convicted serial killer Jeffrey Dahmer to death with a metal bar claims that the cannibal would taunt other inmates with 'severed limbs' he made out of food.
The Daily Mail reports that Christopher Scarver, 45, was serving a life sentence alongside Dahmer in Wisconsin's Columbia Correctional Institution when he beat Dahmer to death.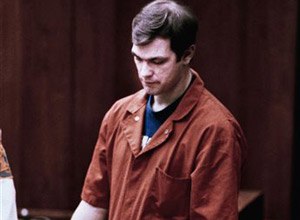 Scarver said that Dahmer was unrepentant in jail and teased inmates and correctional officers by creating limbs out of pieces of food and using ketchup for blood.
"He crossed the line with some people – prisoners, prison staff," Scarver said.
He said he was disgusted by the murders Dahmer had committed and confronted him about it. In 1994, when left alone with Dahmer in a rare moment, Scarver beat the man to death. He also beat another inmate to death in the same manner.
He received two more life sentences on top of the one he was already serving.
Scarver is in talks for a book deal about his life behind bars with Dahmer and why he decided to punish the killer in the manner he did.