How determined parents of abducted children changed missing person cases
The disappearance of 12-year-old Polly Klass and 9-year-old Amber Hagerman changed the way law enforcement handles missing person cases
---
On January 12, 1996, 9-year-old Amber Hagerman was riding her bicycle in the parking lot of an abandoned grocery store when she was abducted. Unfortunately Amber's body would later be discovered in a ditch; her murder remains unsolved.
Upon learning of her disappearance Amber's father called Marc Klaas, father of Polly Klaas, seeking advice and assistance. Marc had become a national figure after the abduction and murder of his own daughter just three years earlier.
On October 1, 1993, 12-year-old Polly Klass was abducted from her bedroom by Richard Allen Davis, a man with a long history of kidnapping and sexual assault who had been awarded parole. Davis still awaits execution to this day.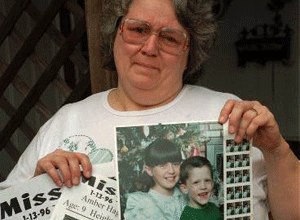 Polly's case changed the way missing person cases are handled. Law enforcement databases are now linked, providing multiple jurisdictions access to information, missing persons information is now broadcast across all police channels, officers can obtain criminal record information on individuals during routine traffic stops and California's tough 'Three Strikes' legislation was passed as a direct result from this case. Polly's lasting legacy continues in the form of the Polly Klaas Foundation.
In addition to the aforementioned legislation, the Polly Klaas Foundation led a nationwide effort to push for the implementation of the Amber Alert system. The Amber Alert system, named for Amber Hagerman, is a program which allows law enforcement agencies to make timely large scale public broadcasts regarding missing children. The Amber Alert program has been instituted in all 50 states, two US territories, and has resulted in the recovery of 758 missing children.
Some critics have cast doubt on the achievements of the system alleging that it is not nearly as successful as people imagine. It is hard to believe that the opinion of those critics maters much to the families of the hundreds of missing children who have been found as a direct result of the system.
Perhaps had these improvements been available when Polly Klass or Amber Hagerman were abducted, they would be home with their families today.