Ohio man who killed 5 found dead of apparent prison suicide
Lawrence Michael Hensley was found hanged at the Ohio State Penitentiary on Sunday morning
---
Associated Press
COLUMBUS, Ohio — An inmate convicted of killing three teenage girls and a Bible studies teacher in Ohio in 2000 and a fellow prisoner in 2012 has been found dead of an apparent suicide in his cell.
The Ohio State Highway Patrol says the body of 46-year-old Lawrence Michael Hensley was found hanged at the Ohio State Penitentiary on Sunday morning.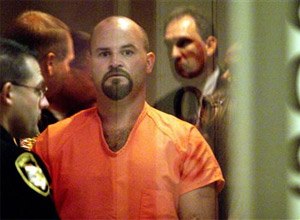 A patrol report says a suicide note was found in the cell at the Supermax facility.
Hensley was sentenced 15 years ago to life in prison after admitting he killed the girls and his teacher in Shelby County, 40 miles north of Dayton, a year earlier.
Hensley received an additional life sentence for strangling 24-year-old Brad Hamlin at the state prison in Toledo.