How the shuttering of mental hospitals continues to cause problems for corrections
The correctional system is not capable of effectively treating this population
---
For over 100 years, mentally ill subjects were held and treated in mental hospitals throughout the United States. The emptying of state mental hospitals and movement to deinstitutionalize the system in the 1970s was a well-intentioned plan that ultimately severely damaged U.S. correctional institutions and failed the incarcerated mentally ill.  
The movement was a federal decision made as a result of the overcrowding within state-run mental institutions. Closures, along with the advent of new psychiatric medications, were seen as having great money saving potential. However, the closure movement resulted in a short-term fix which caused long-term system breakdown. The damage is growing worse with each passing year.  
Deinstitutionalization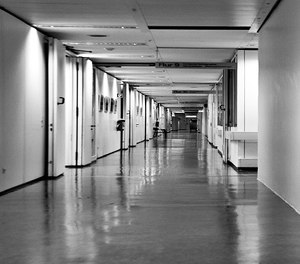 Politics and fiscal conservatives influenced the choice to deinstitutionalize and close state hospitals. The plan to close doors was heavily supported by civil rights advocates who felt they were freeing victims of the mental health system and liberating the patients from the evils of institutionalization.
By 1972, the consequences of deinstitutionalization had become evident in the marked increase in mentally ill subjects landing in jails and prisons. California lead the way with the new changes and also exhibited swift detrimental consequences of the new changes. This was evident in one county with a 100 percent increase in mentally ill inmates who were deemed incompetent to stand trial.
By the 1980s, it was obvious that subjects who were once held in mental institutions were now appearing in the U.S. correctional system. Jails and prisons had now become default mental health facilities as there were no other resources providing assistance or treatment for this population.
By 2001, San Francisco jail administrators stated that the amount of inmates requiring mental health services ballooned to 77 percent of their population over a 10-year period. In 2009, the undersheriff of Sedgwick County, Kansas advised that a third of intakes into his facility required some type of medication to treat mental illness. This trend has only continued to increase across the US over the last several years.
Perspective
I recently interviewed Erin McNish about the current state of correctional mental health services. McNish, a retired police officer from the San Francisco Bay Area, is now a career therapist. As part of her educational requirements, McNish spent nearly two years inside a Bay Area county jail working with the incarcerated population.
When asked if the work experience inside jail walls shifted her internalized cop perspective, the answer was an emphatic "yes." "Of course there needs to be a penalty to pay for the crime they committed, but our system is absolutely failing in keeping the offender out of jail over the long term," McNish said.  
"A 90-day sentence is a good detox, but that time in custody isn't providing the tools for coping in the real world once released," McNish said. She explained that a typical three-month sentence in jail or in a program isn't a cure for a lifetime of mental health issues and drug addiction. This correctional rehabilitation system isn't a reasonable solution and ultimately results in the individual cycling right back to custody.
Trauma in common
One of the first realizations McNish had was how prevalent the theme of trauma and subsequent mental illness was among the incarcerated population. "The trauma typically started at a very young age if not at birth or even in utero."  
McNish explained that several statistics reflect the incarcerated individual has usually grown up in a familial atmosphere of violence, drug usage and abuse. Some were even provided methamphetamine, heroin, marijuana or alcohol by parents or other family members at ages as young as five. At this young age, not only does the child not realize what they are doing, but they have no ability to reason as to the associated dangers. Living in trauma, abuse, using narcotics, marijuana or alcohol at a young age and for extended periods of time alters a person biologically. "We, the law enforcement community, repeatedly tell these people to get clean and go live a normal life, but they only know their personal version of normal, not mine," she said.
System failure
McNish, in addition to many others in the law enforcement, correctional and mental health industries, concur that failure occurs when the correctional system doesn't assist the individual with the fundamental tools to accomplish a healthy lifestyle and a roadmap clearly showing how to get there.  
Inmates with addiction and mental health conditions are routinely being released from jail back into the community without the know-how to meet their own simplistic daily needs. These simple needs include navigation of today's technology, general education and knowledge of community resources. They return to society without the means to learn how to emotionally cope with life's challenges at a mature level and resort back to the norm with which they are familiar.
"Asking them to 'Just say No' without tools is laughable when drugs and alcohol are the only coping tools they know," McNish said.
Disaster
A sizable portion of persons with severe mental illness are receiving their inpatient treatment in the criminal justice system due to the lack of mental health system resources. Jails were not created to operate as mental hospitals.
The closure of state mental health facilities with no regard for the discharged patients has been a disaster on almost every level. Approximately half of discharged patients over the last several years have ended up in jail, prison or homeless. The disaster is still evolving as many state governmental entities are continuing to close psychiatric hospitals and eliminate beds in current facilities with no alternative resource for these individuals.  
The expense
The problems that stemmed from the deinstitutionalization of mental hospitals continues to cause countless problems for the correctional system, ranging from recidivism to excess cost expenditures.
The correctional facilities are not physically designed to house the mentally ill. In fact, housing can cause additional mental deterioration to those with severe mental illness. Inmates housed in isolation, on a rack down status for 23 hours a day, are re-traumatized due to the deprivation, which can result in additional mental stress for both the inmate and staff.
In Los Angeles, 90 percent of repeat offenders are mentally ill inmates and 31 percent of those mentally ill, repeat offenders have been incarcerated more than 10 times.  
Mentally ill inmates cost more to house than an inmate without mental illness. This additional expenditure occurs because of increased staffing requirements, psychiatric medications and psychiatric examinations with mental health providers. In Florida, expenses for housing a mentally ill inmate run approximately $130 per day as opposed to $80 per day for the average inmate without a mental illness diagnosis.
"The state and feds caused a problem where county jails are left to pick up the pieces." McNish said.
The deinstitutionalization of the mental health system was amazingly shortsighted.  The closures have created the conditions in which criminal behavior is inevitable for the mentally ill.
The correctional system is not capable of effectively treating this population and instead, releases them into the community and simply counts the days till their return to custody.