Does your stress management system involve a bottle?
Excessive alcohol use can alter your ability to function at work and at home, which can be dangerous for you and your teammates
---
No doubt about it, working corrections can be stressful.
It has been said that our work involves hours of boredom punctuated by moments of terror. Depending on your make-up, this can create a lot of stress to deal with.
What is your system for managing stress? For some, it includes the liberal use of bottles: Whether alcohol or pills or smoking. None of these options are healthy in the long run and can add to your life stress if things get out of hand.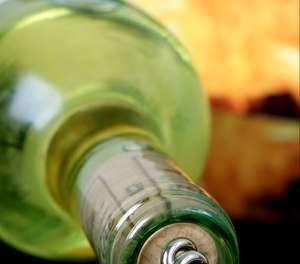 While alcohol use to unwind may be acceptable, excessive use can alter your ability to function at work and at home. This can be dangerous for you and your teammates.
This may be a good time to spring-clean your stress management program and add some healthy exchanges to your system. You may have never considered how you manage stress and instead fallen into a pattern that has worked in the past.
Over time, the actions you thought you had control of are now controlling you. Step back and take stock of how you are handling your job stress. Here are some helpful tips for reducing dependence on alcohol or other bottled stress managers:
Take stock of the situation. Monitor your intake amount and timing. Look for relationships and context for when you indulge.
Commit to change. If you see tendencies to dependence, commit to make a change. It is often helpful to have some accountability to a spouse, friend or support group.
Keep with it. Changing any habit is hard. Some say it takes 21 days but it may take even longer. Dig down deep and persevere.
Replace your current stress management process. Now, pick something better. Nature abhors a vacuum and so does human nature. Don't just stop alcohol or pills. Start something new. Things to consider include exercise, recreational activities like biking or hiking, or a new passion such as building or collecting something.
Allow yourself to slip – but not for long. Yes, you can slip up or fall into a situation that surprisingly returns you to old ways. Take it in stride, learn from it and move back on plan.
Reward yourself! Some people do well with competition. What reward will you get for working through this stress management issue? Short-term and long-term goals work well for the goal-oriented person. Be sure to celebrate your success in moving to a healthier lifestyle!
Do you think corrections officers struggle with stress management? Have you seen colleagues managing their stress in unhealthy ways? What is your story? Share your thoughts in the comment section of this column.
This article, originally published 05/31/2011, has been updated.