Mich. man in prison for life for drugs wins release
In June, Richard Wershe told parole board members that he's been rehabilitated and knows drugs destroy communities
---
Associated Press
DETROIT — The Michigan parole board voted Friday to release a Detroit-area man who's been in prison for 29 years for drug crimes committed when he was a teenager.
Richard Wershe, who was known on the streets as "White Boy Rick," could be released from prison by mid-August, although he also has another sentence pending in Florida.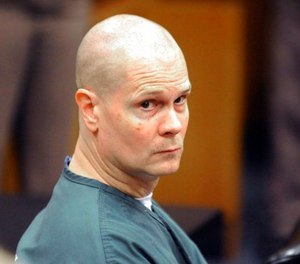 "Oh, my goodness, he's probably trying to run laps wherever he is," a niece, Gabby Wershe, said. "We're in the home stretch. He'll be home soon."
Wershe, who turns 48 next week, was 17 when he was caught with cocaine. Police said he had stashed nearly $30,000 and about 15 pounds (6.8 kilograms) of the drug.
Wershe had earlier worked as an FBI informant and reported corrupt Detroit police officers but wasn't given leniency. He was sentenced to life in prison in 1988.
"I know that the drugs I sold destroyed people's lives," Wershe told the parole board in June. "I can't take it back."
Wayne County prosecutor Kym Worthy had opposed parole in the past but took a neutral stance during the latest round.
The actor Matthew McConaughey visited Wershe in March. He's expected to portray Wershe's father in a movie about the convict's life.
The Michigan Corrections Department said it's up to Florida to come get Wershe when he's released. He was sentenced to five years in prison for crimes while he was locked up there years ago as part of a witness protection program.
Wershe's attorney, Ralph Musilli, hopes to persuade Florida officials to give him credit for his time in Michigan.