$1.6M settlement reached in death of Nev. inmate shot by CO trainee
The deal marks one of the most expensive wrongful death settlements in recent history for the state prison system
---
By Rio Yamat
Associated Press
LAS VEGAS — The family of a handcuffed inmate who was shot and killed in 2014 by a correctional officer trainee reached a $1.6 million settlement with Nevada prison officials on Monday, capping a nearly decadelong legal battle that raised questions about the use of shotguns in state prisons.
Less than two years after Carlos Manuel Perez's death in November 2014 at High Desert State Prison, Nevada's Department of Corrections announced it had removed shotguns from all of its facilities.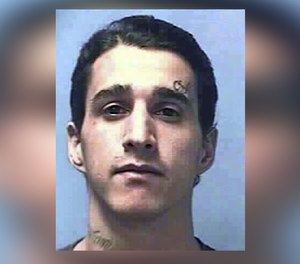 U.S. District Judge Daniel Albregts accepted the terms of the settlement as a fair resolution after several hours of negotiations Monday, although the deal is pending final approval from the state's Board of Examiners. The settlement could go before the board as soon as June or July.
"There's nothing that could bring him back or make up for that loss, but I think today's settlement takes strides toward that," Albregts said while addressing the slain inmate's brother.
The deal marks one of the most expensive wrongful death settlements in recent history for the state prison system. Department spokesman Bill Quenga declined to comment. Kiel Ireland, the attorney representing the agency, did not respond to an email request for comment.
Attorneys for the Perez family have characterized the inmate's death as an execution. According to their civil rights and wrongful death lawsuit filed in 2015, correctional officers had created a "gladiator-like scenario" by allowing two handcuffed inmates to fight in a shower hallway — where prisoners are supposed to be kept apart.
The fight ended when the correctional officer trainee, Raynaldo-John Ruiz Ramos, fired one warning shot and three live shotgun blasts down the hallway, killing Perez, the lawsuit said. The second prisoner was wounded but survived.
At the time of his death, Perez, 28, was serving time for a 2012 battery in Las Vegas.
"Carlos was unarmed and handcuffed and died tragically and unnecessarily," lawyer Paola Armeni said in a statement Monday. "There is no amount of money that will ever bring back Carlos Perez. However, this settlement recognizes that Carlos's life had value."
State prison officials reported Perez's death the next day but didn't mention the fight or that he was shot by a guard at the prison outside Las Vegas. Those details emerged months later, when the Clark County coroner ruled Perez's death a homicide from gunshot wounds to the head, neck and chest.
Two other correctional officers resigned after prison officials found they had made false statements and neglected their duties in the shooting.
Ramos was fired in April 2015 and charged with felony manslaughter and other charges that could have sent him to prison for years. His lawyer, Robert Freeman, didn't respond to an email seeking comment on the settlement.
The settlement comes years after Ramos accepted a deal with state prosecutors that allowed him to avoid a felony conviction on his record by undergoing mental health counseling and completing 240 hours of community service.
At the time of the plea deal, Armeni said she believed the arrangement failed to hold anyone accountable for Perez's death. Ramos pleaded no contest to an attempted act of willful or wanton disregard of public safety, a gross misdemeanor.
"It's a slap on the hand," she said. "He's not a felon. No probation. No fine."