Missouri COs awarded $113 million in back pay
The compensation is for unpaid work correctional officers performed before and after their shifts
---
By Robert Patrick
St. Louis Post-Dispatch
JEFFERSON CITY, Mo. — A jury awarded on Tuesday $113.7 million to Missouri correctional officers as compensation for unpaid work that they performed before and after their shifts.
The class action lawsuit in Cole County Circuit Court represents 13,000 current corrections officers or those who worked at the Department of Corrections since 2007, lead attorney Gary Burger said. The award is a combination of straight time and overtime, he said.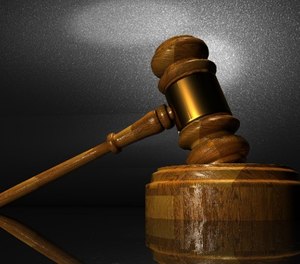 Reached by phone after the verdict, Burger said, "Just to have this claim and our position vindicated by the jury is just so gratifying for these men and women. They're so hardworking."
A department spokeswoman referred questions to the Missouri Attorney General's office, which represented the department. In an email, attorney general spokeswoman Mary Compton said: "This lawsuit involves actions by the Department of Corrections over multiple decades and multiple administrations. The Attorney General's Office has been defending this lawsuit since the (Chris) Koster administration and will continue to do so. We respectfully disagree with the verdict today."
Asked about an appeal, Compton wrote, "We are carefully assessing next steps."
Legal filings on behalf of the COs say most are stationed within a prison's "security envelope," meaning they have to go through a search and a metal detector, turn over cellphones, tablets and any personal property, and are in uniform and in close proximity to prisoners, or "on duty and expected to respond," the whole time.
The filings say that COs also had to follow exit procedures every day, communicate with the next shift and inventory weapons, ammunition and equipment in the case of vehicle patrol officers.
"They require corrections officers to do certain pre-shift and post-shift activities ... but they don't pay them for that," Burger said. "This entry and exit time is the key time in the whole prison. That's when contraband comes in. That's when escapes happen."
Officers had requested compensation for those activities and had been refused, court filings say. They then filed grievances, which were rejected.
A Labor Department investigation in 2013 found overtime violations for pre- and post-shift activity of more than $500,000 at one prison, the filings say.
But the department did not investigate or act on the federal report, citing the pending suit, the filings say.
In their own filings, attorneys for the department said that the amount of time each employee spent before and after their shift was too varied for a class action lawsuit to be appropriate.They said that those activities did not constitute "work" time under the union contract, the law or prior court opinions. They claimed the COs' expert had miscalculated the amount of overtime owed, and they said no "enforceable contract" existed with the COs.
The lawsuit was originally filed in 2012. Plaintiffs include guards and the Missouri Corrections Officers Association.
On Aug. 10, Circuit Judge Patricia Joyce ruled that the department was required to compensate the COs and that their failure to do so was a beach of contract. Jurors were left only to decide how much COs should be repaid.
Burger said that in the course of the lawsuit, attorneys for the COs found evidence that the department didn't pay officers for pre- and post-shift work "because of the tremendous cost of it all."
He also said the department retaliated against those who complained.
"There's a lot of retaliation going on in this department," Burger said, referring to millions of dollars paid out in settlements of employee claims of harassment, retaliation and discrimination.
Prison officials have also battled an increase of overtime and a shortage of COs that prompted at least one inmate riot this year.
"This is the forgotten police force," Burger said of officers. Many are veterans who return to small towns and get "the best jobs they can," only to be "ripped off."
"We look forward to the department of corrections paying this verdict so that these officers ... can get paid the wages they're owed," Burger said. "We look forward to them changing their policy in the future."
©2018 the St. Louis Post-Dispatch