Mo. CO awarded $1.5M in assault settlement
CO Kent Riley sustained severe and permanent brain injury and may not be able to work again
---
By Greg Friese
Corrections1
COLE COUNTY, Mo. — Kent Riley, a CO who was assaulted by an inmate, was awarded $1.5 million in a lawsuit against the inmate who injured him.
The lawsuit reported by KMOU, states that on the morning of July 19, 2022, at the Jefferson City Correctional Center, Riley told Gavin Syring to lock down in his cell, but Syring refused. The lawsuit alleges Syring then knocked Riley down and "repeatedly and brutally punched, kicked and beat him."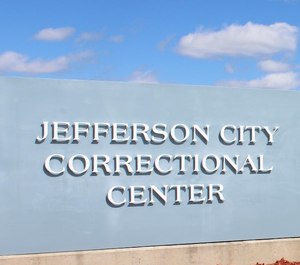 The assault left Riley with severe and permanent brain, head and musculoskeletal injuries. According to KMOU, the lawsuit claims Riley may not be able to work again or provide for his wife.  
The Cole County Circuit Court found in favor of Riley on December 1, 2022, as well as his wife, Jennifer Riley in the amount of $500,000. The full settlement of $2,000,000 against Syring includes accruing interest. 
At the time of the assault, Syring was serving an 18-year sentence for first-degree assault and other crimes. He is awaiting a hearing on the additional charges of first-degree assault against Riley, a special victim.