Report recommends more than 100 additional positions at Del. prison after deadly riot
The study found that the James T. Vaughn Correctional Center needed millions in funding for additional positions
---
By Corrections1 Staff
DOVER, Del. — A study conducted by the Delaware Department of Corrections recommends that the state provide millions in funding for additional positions at one prison.
WMDT reported that a recent staffing analysis by the DOC recommended that the James T. Vaughn Correctional Center should have an additional 137 staff members to address staffing issues. The study found that the prison needed additional positions in various capacities within the correctional officer ranks.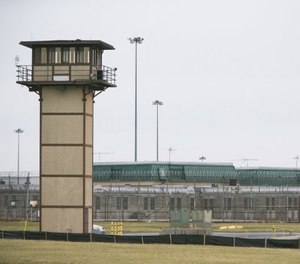 The estimated cost for the recommended positions is $4,059,482 and includes new officers authorized and funded in a recently passed budget. 
The report also said there are currently 224 officer vacancies in the DOC, but the department will not seek additional positions until either the 2020 fiscal year budget, or until the current vacant level reaches 50 or fewer positions. The department is expected to request 68 positions for the 202 budget.
The DOC is attempting to recruit more officers by offering starting salaries up to $43,000, a career ladder with new promotions, offering up to $3,000 in bonuses and hiring two full-time recruiters.
The James T. Vaughn Correctional Center is the site of last year's prison riot that killed Sgt. Steven Floyd. The Correctional Officers Association of Delaware cited staffing issues as directly linked to Floyd's death.