Slain Pa. CO's parents fight for federal COs to receive $180M in funding
The money, intended to hire new federal COs and retain current ones, could "save someone's life or save them from serious injury"
---
By Borys Krawczeniuk
The Citizens' Voice
SCRANTON, Pa. — Don and Jean Williams, who frequently visit their murdered son's grave, know an extra $180 million for the federal prison system won't bring him back.
The Nanticoke couple hopes the money means someone else's son doesn't end up like Eric Williams, a corrections officer stabbed and beaten to death by an inmate almost 10 years ago at the federal prison at Canaan in Wayne County.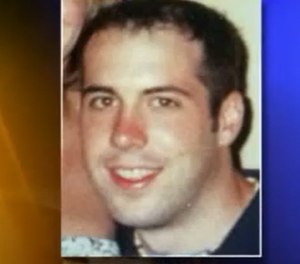 The money, intended to hire new federal corrections officers and retain current ones nationwide, could "save someone's life or save them from serious injury," Don Williams said Friday.
The Williamses and officials from the Canaan prison's corrections officers union celebrated and thanked U.S. Rep. Matt Cartwright for getting the new money appropriated at a news conference he hosted outside his downtown office.
"Two things that always stuck out with me when that happened. Number one, he was working alone," Don Williams said. "I think if that had not been the case, Eric might be here. And he was also unarmed, and he had absolutely no way of defending himself."
Seven years ago, Congress passed a law allowing staff at high-security federal prisons to carry pepper spray. Last month, Cartwright, D-8, Moosic, chairman of a House Appropriations subcommittee that oversees federal prisons, said he added the $180 million to President Joe Biden's original budget request.
"Brave correctional officers walk through facilities' doors to do their job and provide for their families," he said Friday. "They deserve to go home to their loved ones at the end of every shift."
Inmate Jessie Con-ui was convicted in June 2017 of stabbing Eric Williams, 34, with a homemade weapon and beating him to death on Feb. 25, 2013. Williams was alone, armed only with keys, handcuffs and a radio with a panic button. Con-ui, a previously convicted drug gang assassin, was allowed to roam outside his cell freely, despite a troublesome record at the prison and his murderous past. He attacked because Williams ordered a check of his cell earlier.
Since then, the Williamses have campaigned for more protections for corrections officers and started a group, Voices of JOE, with JOE representing the initials of the first names of their son and two other officers killed by inmates.
David Demas, president of the union that represents Canaan prison officers, said a staffing shortage and mandatory overtime continue to create problems and blamed poor prison leadership for that. He pointed out the prison is recruiting more officers, with a job fair scheduled for Feb. 4 in the prison lobby.
Efforts to obtain comment from the Canaan prison were unsuccessful.
With the 10th anniversary of Eric Williams' death approaching, Don Williams, 78, talked about the anger that has fed his persistence in fighting for more staffing.
"When I found out about him working alone, about the fact he had no way of protecting himself, I thought that was an outrage," Williams said. "And I determined that I had to just channel all of my frustrations over that into trying to do something to change that.
"Because it wasn't right."
___
(c)2023 The Citizens' Voice (Wilkes-Barre, Pa.)
Visit The Citizens' Voice (Wilkes-Barre, Pa.) at citizensvoice.com
Distributed by Tribune Content Agency, LLC.
McClatchy-Tribune News Service