Why gang violence should be treated as a public health issue
Law enforcement leadership, corrections leadership and policymakers need to reevaluate their strategy for implementing gang prevention programs
---
By Robert Brzenchek, alumnus, Intelligence Studies at American Military University
Last month, one person was killed and 22 were injured in a probable dispute between rival gang members. The shooting occurred in the early morning hours of a popular all-night arts festival in Trenton, New Jersey, leaving the city in a state of shock on Father's Day. What I find most significant about the incident was the statement made by Trenton's Mayor Eric Jackson: "All shootings, whether larger or small, are a crisis. This isn't just a random act of violence. This is a public health issue."
Public health issues affect the safety of entire communities and the level of violence that gangs pose to themselves and society is cause for great concern. While there has been a decline in overall crime rates in the last several years, gang violence is alarmingly on the rise. It is estimated that gang-related homicides typically account for 13 percent of all homicides annually.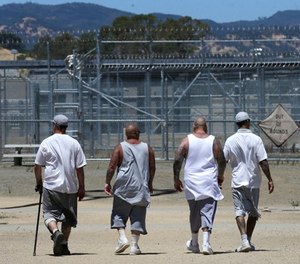 Law enforcement leadership, corrections leadership and policymakers need to reevaluate their strategy for implementing gang prevention programs. Gang violence sits at the intersection of criminal justice and public health, and addressing the issue requires an integrated, holistic approach.
Introducing Epidemiological Criminology
Some criminal justice and public health leaders are seeking to develop theoretical and methodological linkages between the two fields to effectively address challenges posed by gangs. [1] Such efforts have resulted in the term epidemiological criminology, which is intended to provide a framework to help these disciplines integrate.
There is a terminology and taxonomical challenge in combining the two terms: Epidemiology typically refers to the incidence, distribution, and control of disease in a population; Criminology is the study of crime and delinquency as a social phenomenon. Although they may seem unrelated, if you look at methods of disease control to help prevent social issues that lead to crime, you have a working model for dealing with criminal behavior.
When applied to gang violence, epidemiological criminology can provide more focused prevention strategies by identifying at-risk populations for joining gangs. With law enforcement already tracking crime patterns with technologies such as ArcGIS, why not cross-utilize those crime patterns to measure public health and provide a continuity of care for neighborhoods that struggle with gang violence?
Combating gang violence requires a holistic approach that looks at driving factors, the impact on the criminal justice system, and prevention methods to protect society. It is an inter-disciplinary process and both criminal justice and public health stakeholders must continue to create common terminology, conduct research (e.g., on recidivism rates), form thematic analysis on gang trends, and begin to build a body of quantitative and qualitative research.
Implementing Evidence-Based Strategies
Good research paves the way for successful crime prevention strategies and, ultimately, for safer communities. Data tells us what is working and what is not. For example, high recidivism rates across the board show us that the corrections system, which focuses on punishment over treatment, is not working. Among those most likely to fall into the cycle of recidivism are gang members. How can we improve reentry strategies, reduce recidivism, and prevent overall gang violence?
Prior research in the last two decades on subculture theory has provided an influential information tool to raise awareness regarding the need for gang violence prevention reform. Subculture theory holds that delinquency is largely the result of status-linked deprivation of opportunity. The response of juvenile delinquency programs has been to attempt to open channels of upward mobility for adolescents trapped in urban poverty, but more research needs to be done.
This is still no clear consensus on which strategies of prevention are most effective; evidence is limited and information is, at best, circumspect on best practices to follow. Thus, law enforcement and corrections leadership face difficulties implementing and sustaining gang violence prevention.
To be successful, we must place a high priority on collaboration and coordinate resources among police, corrections, courts, and social service entities. This will help identify effective prevention strategies and build a body of knowledge to guide future policies and programs. [2] Sajeva believes that, "For leaders to overcome the many barriers associated with acquiring knowledge is to make followers aware of and develop the urge to transform the notion "information is power" to "information sharing is power." [3]
How Leaders Can Take a Holistic Approach
The first objective of gang violence prevention is to recognize it. Community leaders in various regions of the United States often employ misleading language to refer to gangs. They've been called neighborhood groups, juvenile delinquents, social clubs, and a number of other terms to underplay a real and looming threat. Whatever the reason – be it political or to ensure tourism remains robust – it is a true disservice to the community when authorities do not recognize the presence of gangs.
Community leaders must also recognize that the reason street gangs exist is because of the continued marginalization of disenfranchised groups in society. In most cases, these gangs are undeniably linked to crime and preventing gang violence requires rectifying the social imbalance. The key to this is for criminologists, policymakers, and criminal justice practitioners to treat gang violence as both a criminal justice and public health issue, which requires consciously embracing a holistic approach.
In my book, "The Gang Life: Laugh Now, Cry Later,"* I examine the criminal gangster mindset and offer gang violence prevention strategies, using real-world examples to demonstrate a holistic approach toward combating this societal problem. Policymakers can contact my company, All Source International Security, to discuss strategies and connect with front line responders who interact with gangs for a greater common operating picture to make informed decisions.
*Editor's Note: Brzenchek will be conducting a book signing at Parker's Books, 1488 Main Street, Sarasota, FL, 34236 from 10 a.m. to 1 p.m. on July 28, 2018.
References
1. Matz AK, Wicklund C, Douglas J, May B. Making the case for improved reentry and epidemiological criminology. Justice-Health Collaboration:
Improving Information Exchange Between Corrections and Health/Human Services Organizations, September 2012.
2. Haegerich T, Mercy J, Weiss B. Changing Course: Preventing Gang Membership: Chapter 3. What Is the Role of Public Health in Gang-Membership Prevention?  Centers for Disease Control and Prevention. (U.S.) National Institute of Justice (U.S.), 2013.
3. Sajeva S. An investigation of critical barriers to effective knowledge management. Social Sciences (1392-0758), 58(4), 20-27.
---
About the Author: Robert M. Brzenchek is the chief executive officer of All Source International, LLC, a security consultancy company based in Philadelphia. He earned a master's degree in intelligence studies from American Military University and is currently a PhD candidate at Capella University with a proposed dissertation focused on gangs. He was a police officer for six years, where he performed suppression and intervention techniques with various gangs ranging from MS-13, Bloods, Crips, and Latin Kings. In the private sector since 2005, he has worked with DHS, DOD, large corporations, ports and public utilities on security matters, risk management, policy, and technologies. He is a nationally certified instructor with the International Association of Directors of Law Enforcement Standards and Training (IADLEST). To contact him, email IPSauthor@apus.edu. For more articles featuring insight from industry experts, subscribe to In Public Safety's bi-monthly newsletter.