Analyzing the decision to de-privatize federal prison facilities
Privatized institutions are profit-motivated with incentives to keep salaries and expenses low
---
Deputy Attorney General Sally Yates has instructed officials in the Federal Bureau of Prisons to "decline to renew" or "substantially reduce" their contracts with privately run prison facilities. 
Yates stated that no contract would be terminated prematurely. This announcement is said to only apply to 13 privately run facilities which house just over 22,000 inmates across the United States. The majority of America's incarcerated population is held in State run facilities however, this directive instructs the Bureau of Prisons to discontinue housing new inmates over the next year. The result will be a reduction of the federal inmate population to approximately 14,200 by 2017.
The announcement by Deputy Attorney General Yates was a monumental one which sent private prison stocks plummeting while simultaneously garnering positive attention from dozens of human and civil rights entities.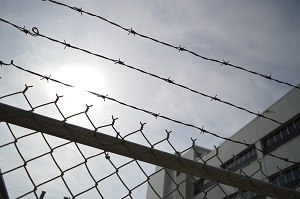 The announcement to de-privatize federal prison facilities came after the release of a 35,000 word expose which provided specific details of a reporter's undercover experience inside a private prison located in Louisiana. 
Report details
The report indicated the privately run prisons incur more safety and security incidents than other facilities run by the Federal Bureau of Prisons. The privately run facilities had higher rates of assaults among inmate population and inmate on staff incidents. The report also stated that eight times as many contraband cell phones were found inside the privately run prisons than in federally run facilities annually. 
The report cited examples such as the 2012 riot at the Adams County Correctional Center in Mississippi in which 20 people were injured and a correctional officer was killed. The incident was reported to involve 250 inmates who were upset about low quality medical care and poor food within the facility.
The problems surrounding the use of privately run facilities appear to revolve around the trouble with keeping and maintaining staffing levels. Privatized institutions are profit-motivated with incentives to keep salaries and expenses low. As a result, correctional staffing is compromised which result in increased incidents of violence. 
Private facilities also reflect a repeated pattern of placing inmates in rack-down units. The solitary housing is being utilized simply because the facility doesn't have enough space to house the inmate among the general population where they should be. This housing practice is typically a violation of policy for most institutions, because placing an inmate on rack down status is only necessary under specific conditions and not meant to be a routine occurrence during overpopulation.
The 13 privately operated prisons don't make up a huge part of off the American prisons, or even a substantial portion of the private prisons that are currently overseen by the federal government. There are many local jails and state prisons across the country however, only 122 are run by the Bureau of Prisons. 
Several federal agencies will continue to utilize privately operated prison facilities including many immigrant detention facilities under the U.S. Department of Homeland Security.