Commision: Recording interrogations key to criminal justice reform
They recommend the Legislature require police to record interrogations in all felony cases as soon as the suspect enters the interrogation room
---
By Bobby Cervantes
Houston Chronicle
AUSTIN, Texas — Texas tops the country with 229 wrongful convictions that led to exonerations in the last 25 years, an issue lawmakers are expected to take up when they meet next month.
The Timothy Cole Exoneration Review Commission released a report in December that focused on four areas it determined are ripe for reform: electronic recording of interrogations, faulty eyewitness identification, forensic science practices and false accusations and jailhouse information rules.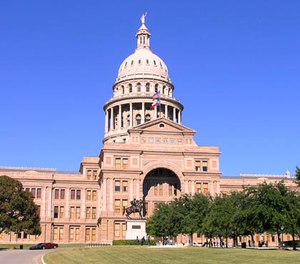 State Rep. John Smithee, the Amarillo Republican who presided over the commission, said the lawmakers who chair key committees had to be convinced about the cost and logistics of any recommendations before they could support them.
"What I've tried to emphasize to the public members of the commission was that we would have to get buy-in from (the senators)," he said.
As the panel's members -- which included Republican and Democratic lawmakers, defense attorneys and prosecutors -- met during the year, the focus quickly turned to how and when police should record interrogations.
Proposal not implemented
A similar panel, assembled in 2009, recommended a statewide policy to record interrogations, but it was the only proposal that lawmakers didn't implement. Currently, Texas law allows written statements from an interrogation to be admitted as evidence in criminal trials, as well as requiring oral and sign language statements in some cases, but there is no legal requirement to record such interviews.
However, the absence of a state law on recording police interviews has created a patchwork system , leaving authorities with wide discretion about which parts of an interview to record or whether certain criminal investigations should prompt a recording at all.
"In cases where false confessions have resulted in wrongful convictions, electronic recording of the interrogation process can assist all interested parties in determining whether or not the interrogation was carried out in an appropriate manner and if it resulted in an accurate statement," according to the report.
It recommends that the Legislature require police to record interrogations in all felony cases as soon as the suspect enters the interrogation room. To enforce such a measure, the panel suggests that unrecorded statements not be allowed in court unless a judge sees a good cause for the police's failure to record one.
Twenty states and the District of Columbia have statues or rules relating to electronic recording of in-custody interrogations with various guidelines on which offenses require such recordings, according to research by the state's Office of Court Administration.
Mike Ware, executive director of the Innocence Project of Texas, was an adviser to the commission and largely applauded its yearlong work.
"I believe the recommendations on electronic recording of police interrogations are extremely important, and I hope the legislature passes appropriate laws this session based on these recommendations," he said. "Very few people believed police shot unarmed people in the back until witnesses started recording those events electronically."
Panel was dissolved Dec. 1
However, Ware said he was disappointed the panel did not include provisions to enforce best practices among police departments.
"As it is, the police are free to completely ignore, with impunity, best practices in eyewitness identification procedures, which inevitably lead to more innocent citizens being falsely convicted," he said. "The lack of an enforcement provision on the recommended faulty eye-witness ID reform may be something we will have to take up directly with the Legislature."
The commission is the product of House Bill 48, which won overwhelming bipartisan support in the 2015 session and Gov. Greg Abbott signed into law. It allowed the commission only to look at cases as far back as January 2010 and required that the commission be dissolved on Dec. 1, 2016, after a report with recommendations was submitted to legislators.
The panel's namesake, Timothy Cole, died in 1999 from an asthma attack in prison while serving a 25-year sentence for a wrongful conviction in Lubbock County. He was exonerated in 2009 through DNA testing and was officially pardoned by then Gov. Rick Perry one year later.