MTI uses IP-based system for VVS
Do-it-yourself video visitation system that makes it easy for anyone to install
---
By C1 Staff
Montgomery Technology Inc. (MTI) has created a do-it-yourself video visitation system that makes it easy for anyone to install.
With an IP-based system, MTI's video visitation system can be implemented using standard networking equipment such as Ethernet switches and routers.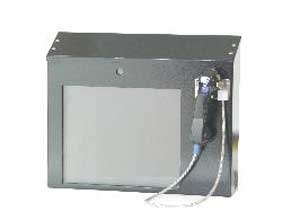 The unit encodes video and audio into compressed digital packets that are sent peer-to-peer (P2P) to other video visitation units on the network. Because they work on a P2P network, there's no need for a complicated data center where all data is collected and redistributed.
The networking is also transparent to the units themselves, allowing your network to include a wireless component, Metro-E or fiber optics with no change in implementation and application still the same..
Sessions can be recorded with the Network Video Recorder (NVR) that has enough storage to record 8 simultaneous sessions (16 individual streams) at 30 FPS for 8 hours a day for 30 days.
The software provided allows for viewing of all archived sessions.
For more information, check out MTI's website.