Strike Industries' VideoViso reduces risks for COs
VideoViso STS Series provides a more efficient, reduced-risk environment for jail staff
---
By C1 Staff
Strike Industries' VideoViso STS Series provides a more efficient, reduced-risk environment for jail staff.
Designed for sites requiring a sophisticated set of tools for their inmate video visitation process, the system combines high quality audio/video communications equipment with a powerful and easy to use browser-based management and control application.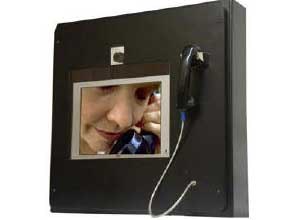 Features include integration with jail management systems, advanced scheduling functions including automated call setup, and expansion capabilities to support public defender video consultation, video arraignment, video education, and more.
The system includes live monitoring, digital recording, search, retrieval and reporting tools, call interjection, web-based visitation scheduling, and more.
The system, coupled with the MRF-series heavy-duty steel modular visitation enclosures, offers jails a powerful and economic solution to inmate video visitation requirements.
For more information, check out Strike Industries' website.