Salient CRGT expands Voyager Mobility Suite solutions to include Voyager Atlas and Voyager eDOC for mobile infused future
Company's commitment to increasing situational awareness for all public safety organizations.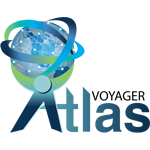 FAIRFAX, Va. — In today's mobile world, proximity and context are important to help control the situation. Providing accurate data to support situational awareness plays a central role in public safety and first responder management. The ability to access real-time location data for all public safety personnel helps them improve their situational awareness, make better deployment decisions and significantly improve responsiveness. Salient CRGT has expanded its Voyager product suite to include Voyager Atlas and Voyager eDOC to make it easier for law enforcement agencies, public safety organizations, and the Department of Corrections (DOC) to locate and manage all users and assets with real-time location sharing services on their mobile devices.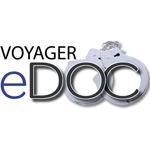 "Data sharing in law enforcement and Department of Corrections is a powerful tool used to not only protect the lives of law enforcement personnel, but also enhance public safety and neutralize criminal activity. Salient CRGT's new offering will help increase situational awareness and enhance responsiveness by sharing critical information in the hands of the responders." said Dr. Larry Rose, SVP of Commercial Services at Salient CRGT.
Voyager Atlas places situational awareness of an organization's mission directly into the hands of the mobile workforce. With a 360° view of all activity on an edge-to-edge map display, users have everyone's shared location and data necessary to make critical decisions quickly and effectively. Whether monitoring notifications triggered by geofenced events, navigating, or tagging actions of other system assets, users and management will experience more cost-efficient operations.
For DOC personnel requiring real-time in building location services along with automated inmate interactions using barcodes and RFID, Voyager eDOC is a major breakthrough technology solution for these complex campus environments. Built using the same backbone as Voyager Atlas, eDOC has taken situational awareness to a new level in a complex, interior environment.
"Innovative advances in technology can greatly improve first responders' effectiveness and safety as they rush to provide critical services in often dangerous scenarios," said Salient CRGT CEO Brad Antle. "Advancing our technologies supporting first responders, including law enforcement, corrections, and fire/medical personnel are examples of our commitment to work with agencies to help them improve total situational awareness and allow for seamless integration across agencies/departments. We enhance first responders' ability to protect our civilians at all times and to work together more effectively during a crisis."
Dr. Larry Rose shared his views connecting first responders to the right data and overcoming confusion with technology in police and first responder situations with ClearanceJobs.
To learn more about the Voyager product suite, contact larry.rose@salientcrgt.com.
About Salient CRGT
Salient CRGT provides federal civilian, defense, homeland, and intelligence agencies, as well as Fortune 1000 companies, with expertise and leadership in health, data analytics, cloud, agile software development, mobility, cyber security, and infrastructure solutions. We support these core capabilities with full life‐cycle IT services and training—to help our customers meet critical goals for pivotal missions. The most innovative talent delivery model in the industry, scientifically providing exactly the right people for the customers' most pressing requirements, fuels these critical capabilities. Salient CRGT has earned a record of success with integration and operations of large‐scale, high‐volume solutions. Explore www.salientcrgt.com.