Combating recidivism in 2018 and other ongoing challenges in corrections
As 2018 winds down, it's important to reflect on the progress made towards creating safer prison environments and, ultimately, safer communities
---
By Jinnie Chua, Assistant Editor of In Public Safety
Many of the ongoing challenges faced in the field of corrections will need continued dedication, determination, and dialogue as we enter the new year. But as 2018 winds down, it's also important to reflect on the progress made towards creating safer prison environments and, ultimately, safer communities.
At In Public Safety, among the articles that resonated most in the current corrections climate are those that focused on combating recidivism. As ex-offenders struggle to reintegrate into society and prisons continue to face overcrowding and budgeting concerns, many corrections leaders are recognizing the need for a shift from a punitive to a rehabilitative approach, especially when it comes to non-violent drug offenders. A corrections system that focuses only on custody instead of reentry initiatives fails to reduce recidivism rates, and that comes with the financial burden of housing and caring for repeat offenders, as well as an aging prison population and mentally ill inmates.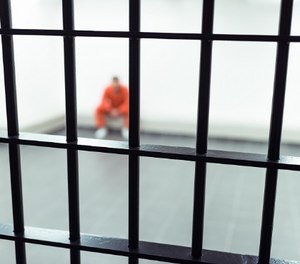 While reentry initiatives may require more funding at the onset, they have proven effective at reducing recidivism in the long run. In Public Safety published a three-part series on how the Virginia Department of Corrections (VADOC) has seen significant success by adopting a reentry program that has contributed to the state having the lowest recidivism rates in the country. In the articles, you can read about how the Cognitive Community program was founded on evidence-based practices, how a community environment is used to change offender thinking and behavior, and the lessons learned in maintaining and replicating the program.
Engaging prisoners in reentry programs and initiatives also reduces their likelihood of turning to radicalization, which is another ongoing challenge in prisons. Prisons are prime incubators for the spread of radicalization and dangerous ideologies. In addition to radical Islamic-based inmates, correctional officers must stop the recruitment efforts and actions of inmates from lesser known groups like white supremacists and sovereign citizens.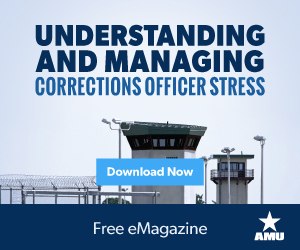 The many ongoing challenges faced in prisons take an undeniable toll on correctional officers, who spend day after day tolerating, working with, and treating inmates who have committed terrible crimes, including violent and sexual offenses. Over the past year, we have published a range of articles that aim to help correctional officers manage the stress and trauma associated with the job, such as what new correctional officers can expect. To further spotlight the need to provide officers with the support they need and deserve, we created a full-length magazine on the topic. Download "Understanding and Managing Corrections Officer Stress."
To reduce the strain on correctional officers and spearhead criminal justice reform, more legislative initiatives will be needed in 2019. These include initiatives to help ex-offenders find employment and bail reform to ensure that those who cannot afford to post bail do not remain incarcerated for a crime they have yet to be convicted of. Such legislative measures will ease the burden on prisons and prison staff, as well as ensure that the criminal justice system is not unfairly targeting individuals of lower socioeconomic status.
If you are interested in reading similar articles, please subscribe to In Public Safety's bi-monthly newsletter. We deliver high-quality and original articles written by experts in the field directly to your inbox. If you are interested in contributing an article, please email IPSauthor@apus.edu with a brief description of the topic you wish to write about and your background.
From all of us at In Public Safety and American Military University, we wish you a safe holiday season and a healthy new year.
---
About the Author
Jinnie Chua is assistant editor at In Public Safety, an American Military University sponsored website. She graduated from New York University in 2016 with a bachelor's degree in Journalism and Sociology. At In Public Safety, Jinnie covers issues and trends relevant to professionals in law enforcement, fire services, emergency management and national security. She can be reached at IPSauthor@apus.edu. For more articles featuring insight from industry experts, subscribe to In Public Safety's bi-monthly newsletter.