Tenn. sheriff's office lowers minimum age for COs to attract more applicants
Sheriff Tom Spangler also says he will not comply with a federal vax mandate that will make his office an even less attractive place to work
---
By Sarah Sinning
KNOXVILLE, Tenn. — With 35 to 40 vacancies among his correctional staff, and a dwindling pool of applicants, Knox County Sheriff Tom Spangler is getting creative with his recruiting efforts, ABC 24 reports.
In addition to offering current staff a $750 bonus, the Knox County Sheriff's Office has begun accepting applications from CO applicants as young as 18; the previous minimum age requirement was 21.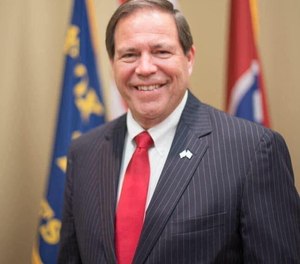 "I have to do two things right now," Spangler told WTLV, "and it is to make sure that I take care of the employees' safety within the Knox County Sheriff's Office and the citizens out here in Knox County."
no vax mandate
The ongoing staffing shortage, however, isn't the only thing placing employees and community members at risk, the sheriff says.
The looming requirement from the Biden administration that employers of 100 or more staff members be fully vaccinated against the coronavirus, or enforce weekly tests, is likely to make the office's hiring difficulties even worse, he says.
But rather than accept a rule that "would make the Knox County Sheriff's Office less attractive for those seeking a career in law enforcement," he wrote in a letter to President Biden last month, Spangler says his office will not be enforcing the mandate, either among his staff or within the community at large. 
"Our deputies, corrections officers, and support staff are overworked and underpaid," the sheriff wrote. "If I were to enforce this mandate, it is likely we could lose a large majority of our workforce, putting the lives of our citizens in immediate danger."
"We will not become the mandate police," Spangler continued.