Fla. county COs to participate in 3rd annual 'Shop with a Correctional Officer' event
Miami-Dade County officers are teaming up with the Miami Heat Dancers and Walmart to help 15 kids have a merrier holiday season
---
Does your department participate in community outreach events? We'd love to hear about them at editor@corrections1.com.
By Sarah Sinning
MIAMI — Fifteen kids in the Miami-Dade County area are about to have a much brighter holiday season.
That's because officers and staff from the Miami-Dade Corrections and Rehabilitation Department (MDCR) are once again teaming up with the Miami Heat Dancers for the "Shop with a Correctional Officer" event, an annual tradition that lets local, disadvantaged kids shop for Christmas presents alongside an officer.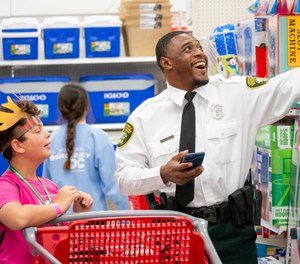 The children selected to participate in this year's event are in foster care with the Citrus Family Care Network. Each child will receive a $100 Walmart gift card and have a chance to bond with their personal shopper — and a whole lot of fun.
"We are very excited to make Christmas a little more merrier this year for 15 local kids," said Director Daniel Junior. "We hope this unique shopping experience allows children to view Correctional Officers in a different atmosphere and promote positive relationships that hopefully will last throughout their lives."
This year's event, which will take place Tuesday, November 30 at the Walmart in Miami Gardens, is funded through the Walmart Corporation.