Photo of the week: Ala. governor visits COs
Governor Kay Ivey made surprise visits to two Department of Corrections facilities
---
By Corrections1 Staff
This week's photo comes from the Facebook page of Alabama Governor Kay Ivey. Just before Christmas Governor Ivey made surprise visits to Kilby Correctional Facility and Tutwiler Women's Facility to show appreciation for the COs and the hard work they do.
The governor met with individual COs and offered words of encouragement and appreciation, as well as presented each member with an official Governor's Challenge Coin.
"The work of correctional staff is not easy. In fact, it may just be one of the toughest jobs in the country, absent of the recognition that is beyond well-deserved," said Governor Ivey. "Corrections officers and support staff play a vital role in keeping our families and communities safe, while providing opportunities for rehabilitation to the inmates willing to better themselves. The work they do each and every day is essential to our public safety, and their necessary contributions are something we should never take for granted."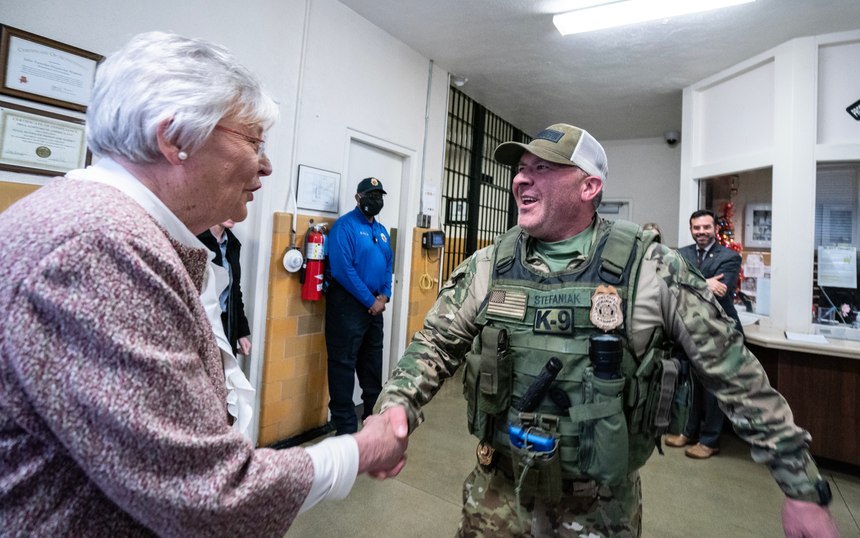 View more photos from Ivey's visit on the governor's Flickr page.