C1 Stories: Reflecting back on 10 years in corrections
---
Submitted by a C1 Reader
These boots -- they are where it first started. This week marks the ten year anniversary of my career in corrections. It is the only "career" I have had in my 33 years. I started as a college student looking for a job to work through college as a single mother at SWOSU in Weatherford, Oklahoma. My brother, Seth was already working at a prison 30 miles down the road and told me that they would work around my school schedule. I entered into Great Plains Correctional Facility in the first week of May, 2005 as a correctional officer cadet. I was the first of my academy to get promoted and the last to leave the facility.
I quite literally became addicted to the field of corrections and continued that trend of working to be the best in what I do. Over the next 10 years I had the opportunity to serve in the capacities of house sergeant, yard sergeant, assistant to director of programs, case manager, correctional counselor, unit manager, training manager, FSC auditor, CCA auditor, DOC auditor, director of programs, records administrator, and procedures officer. I have experienced a wealth of hardships, hurdles, growing pains, and roadblocks along the way. I have also experienced a wealth of teachable moments, external appreciations, internal rewards, milestones, and successes.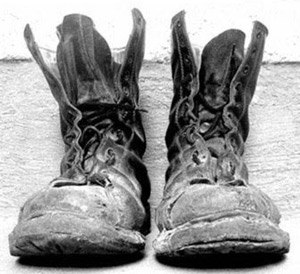 Working in corrections has taught me so much about societal norms, politics, the human condition, necessary evils, personal thresholds, and bottom lines. It has hardened weaker parts of me and softened insensitive parts of me. It has made me autonomous is many necessary aspects of my life, and has taught me when and on whom to lay dependence. The further along I come in my career, my heart still clings tight to the line officer. They have always had my first consideration. They are the first to show up to the facility and the last to leave. Likewise, they are the first to be demonized and the last to be thanked. They spend more time with the offender population than any other staff member.
Officers carry mental, physical, and emotional burdens; many of which others around them will never know about. They are the most overworked and underpaid correctional professional in the industry. As a peer, I have always worked to make them feel supported and as a supervisor I have always put my efforts toward holding them to the same level of accountability that I hold myself and give them the appreciation that I want for my efforts. This career has exposed me to events that the outside world only sees in movies. It has also allowed me to observe grace, dignity, self-preservation, and resilience.
I could not have developed the successful habits that have carried me through the last 10 years without those experiences, those growing pains, and those teachable moments. Through all of the experiences that I have been asked to share with others in my field, the main message I always push to send was the most valuable lesson I have learned in these 10 years. Identify your family and keep them first. When you are balanced in the areas of your life, you are capable of keeping your family first. I thought killing myself with dozens of hours of overtime was providing for my family. I found out that provision does not make up for time lost.
When I made the decision to promote through the path of programs, away from operations, I knew I was making a pivotal transition in my life. This transition cut into my income, but allowed me to be home with my family. The decision has created not only stress and struggle, but also quality time that has built and sustained the most important relationship in my life -- that with my daughter. It is that relationship with her that has been the driving force behind my entire career and that has sustained us for 10 years and that has truly afforded me the successes that I have experienced during that span. I wouldn't trade that for anything.