Hundreds of bicycles going to Angola for inmate program
Inmates will refurbish the bikes for a bike giveaway in New Orleans
---
By C1 Staff
NEW ORLEANS, La. — More than 500 bicycles seized for one reason or another by the New Orleans Police Department are finding new life in an inmate program at the Louisiana State Penitentiary in Angola.
NOLA.com reports that inmates will refurbish the bikes for a bike giveaway in New Orleans.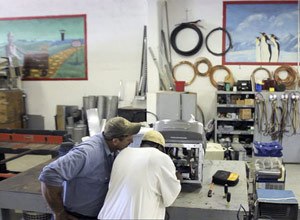 "I am so excited to be part of giving people a second chance in our re-entry program, thus, it's only fitting that these bikes will be made better by the men in our program an then returned to our community for a 'new-purposed' life," Orleans Parish Criminal District Court Judge Laurie White said of the program.
White signed the court order requiring the bicycles' release from evidence storage.
The re-entry program started in 2011, teaching inmate participants a trade and pairs "reformed" inmate serving life terms with other inmates.
Since its inception, 130 inmates have participated in the program.