Kentucky floods force evacuation of county jail
117 inmates were evacuated from the Letcher County Jail after flooding cut off access to running water
---
By Corrections1 Staff
WHITESBURG, Ky. — Rising flood waters cut off the supply of running water to the Letcher County Jail, forcing the evacuation of 117 inmates from the jail by the Kentucky Department of Corrections. 
Letcher County jailer Bert Slone expects the jail to be without water for up to two weeks, according to KyCIR. Floodwaters have disrupted water and sewer districts across the region.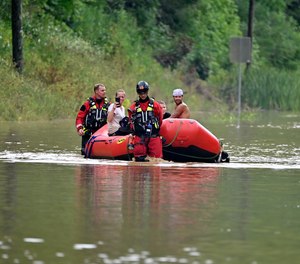 The Kentucky jail standards require facilities to provide hot and cold running water. Letcher County jail staff brought in bottled water, but they asked the Department of Corrections to transport the people held there because they didn't expect the water to be restored for weeks.
Three convoys, with staff from throughout the state, transported the inmates to other facilities. The evacuation started on July 28 and concluded on July 29.