Fla. corrections officer's son finds handgun, fatally shoots himself
3-year-old boy found the unsecured handgun on a nightstand in the parent's bedroom
---
By Cliff Pinckard
cleveland.com
DELAND, Fla. — A 3-year-old boy is dead after he found his father's handgun in a nightstand and fatally shot himself in an incident that the sheriff's department describes as "one of the worst calls imaginable."
The shooting occurred at about 6:22 p.m. Wednesday, according to a news release from the Volusia County Sheriff's Office. A deputy who responded to the scene gave the boy medical aid but his injuries were too severe. The boy was pronounced dead at a hospital at 7:03 p.m.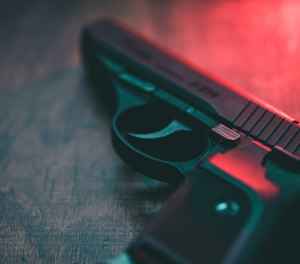 The boy's father is a Florida state corrections officer but the gun involved was not department-issued, according to the sheriff's office. No identities have been released and no arrests have been made, but the shooting remains under investigation and evidence will be presented to the state attorney's office.
"I cannot imagine there's anything in the law books that can punish that family more than what happened last night," Sheriff Mike Chitwood said.
When the shooting occurred, the parents were at a Publix supermarket and the boy was at home with his 16-year-old sister and 7-year-old brother, the sheriff's office says. The boy went into the parents' bedroom and found the handgun in his father's nightstand. He fired the weapon once.
The father tells investigators he usually keeps his firearms in a safe in the bedroom, but the safe's electronic lock function had stopped working. One firearm was being kept in the nightstand and another on top of the refrigerator in the kitchen, the sheriff's office says.
Counseling is being provided to the family and to the deputies who responded to the scene, the sheriff's office says. Chitwood says he recommends that families with firearms in their homes listen to the 911 calls made after the shooting occurred.
"I would like them to listen to that 911 call," he said. "I would like to have them hear the 16-year-old say, 'My brother shot himself and he's not breathing.' I think if you heard that, you would run out right now and buy a gun safe."
©2023 Advance Local Media LLC.
Visit cleveland.com.
Distributed by Tribune Content Agency, LLC.
McClatchy-Tribune News Service