Staff shortages prompt protests at Minn. state prison
COs, inmate activists ask for better conditions amid concerns over reduced social time, extreme heat and retaliation fears
---
By Josie Albertson-Grove
Star Tribune
STILLWATER, Minn. — State officials and prisoner advocates agreed that staffing shortages are a major problem at Stillwater state prison following a prisoner protest, but it wasn't clear Monday when and how more staffers might be hired.
About 100 prisoners on Sunday protested a schedule change, prompted by staff shortages, that left them with even less time than usual to get out of their cells to shower, socialize and call their families. Activists and families of the incarcerated men said Monday they wanted to see a clear staffing plan from the Minnesota Department of Corrections (DOC).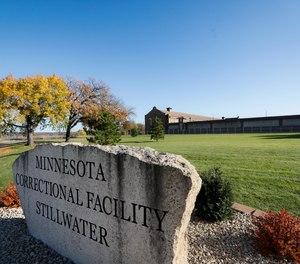 DOC spokesman Andy Skoogman said department officials are in the middle of bargaining with correctional officers' unions. The department hopes a new contract will help attract and retain officers, he said, and is actively recruiting — including at the State Fair — to fill more than 300 vacant DOC positions statewide.
The Stillwater prison has about 50 staff vacancies, according to Corrections Commissioner Paul Schnell.
Skoogman said the DOC is watching recruitment and retention efforts in other states to see what is working. He pointed to a recent $10,000 retention bonus that California approved for its correctional officers as an example of what Minnesota officials might consider.
Family members of prisoners also have raised concerns about extreme heat in the prison. According to Schnell, air conditioning is available in the medical and restrictive housing units and in administrative offices, but not in areas where both prisoners and officers spend most of their time.
Schnell said Sunday that the DOC was studying what it would take to add air conditioning to the state prisons at Stillwater, Rush City and Oak Park Heights, and may seek bonding from the Legislature in the future.
Activists said they want to see more immediate action to relieve conditions at Stillwater.
"There's not a solution being put on the table," said David Boehnke of the Incarcerated Workers Organizing Committee, which arranged for a group of prisoners' family members to observe the prison during the emergency lockdown Sunday.
Boehnke said he worried about retaliation against family members who spoke out about the conditions that prisoners contend with at the Stillwater prison, adding that he hoped their ability to call and visit wouldn't be affected.
Boehnke advocated early release for prisoners whom the DOC has deemed to be at low risk of re-offending. Gov. Tim Walz's budget projected a 12.5% increase in prison population in the next two years, he said. If staff levels keep shrinking, he said, "It's going to be a disaster."
©2023 StarTribune.
Visit startribune.com.
Distributed by Tribune Content Agency, LLC.
McClatchy-Tribune News Service