Want to visit an inmate? Increasingly, you'll have to log on
Prisoner advocates are raising alarm, saying video visitation is impersonal and that its emergence has frequently left jail policies in the hands of profit-driven technology companies
---
By Hamed Aleaziz
San Francisco Chronicle
SAN FRANCISCO, Calif. — Jennifer Walter walked into a portable room outside the Napa County Jail last week and had a brief conversation with her 21-year-old son. But despite being just 100 feet away, the inmate appeared from inside the jail on a computer screen for a video chat of the type hosted by Skype or Google Talk.
The mother and son were on the front lines of a national trend that has jails around the country moving away from in-person visits, replacing them with digital ones.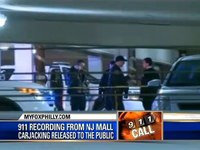 But while the shift has some clear advantages — for counties, inmates and their loved ones — prisoner advocates are raising alarm, saying video visitation is impersonal and that its emergence has frequently left jail policies in the hands of profit-driven technology companies.
A consultant hired by the U.S. Department of Justice reported in December that video chats are best used as a supplement, but "should not be deemed as an invitation to discontinue in-person visiting." The consultant added, "Traditional, in-person visiting is a best practice that should continue in all correctional settings when possible."
Counties shift to video
However, in the Bay Area, Napa officials have allowed only video visitation for family and friends since premiering it in June. Nearby Solano County uses only video visitation in some of its facilities. And other counties, including San Mateo, are moving in the same direction, planning to shift primarily to video visits.
Supporters say the technology saves money and strengthens security by decreasing the movement of prisoners and their ability to smuggle in contraband. Another big advantage is that families can talk to an inmate from home — even if that home is in another county or state — rather than make a trip to the jail, where they often must wait in line.
But a video chat is not the same as real human contact, and critics say jails should offer both options.
"It sucks, seeing your family through a screen," Jennifer Walter's son, 21-year-old Ryan Thurow, told a Chronicle reporter who joined the conversation. "It's like they're not really there."
In Napa County, inmates are allowed an hour of free visiting time a week through the computers in the portable room. Family members can also do video visits from home if they have a computer and an Internet connection and are willing to pay. The cost, set by the company providing the technology, has ranged from $5 to $20 for 20 minutes, according to county documents.
Technological obstacles
But Walter, 46, said she was having trouble getting her home computer to run the video chat program. So she sat in the building in the jail's parking lot as Thurow sat a stone's throw away. Seated at a screen with a webcam, one of two in the trailer, Walter typed in a code, prompting a warning to pop up: This conversation may be recorded.
Moments later, Thurow appeared on the screen and the two began their scheduled visit. Eight feet away, a woman carried on a separate conversation with an inmate. After 20 minutes, Walter was done.
The jails in Napa and Solano counties are among more than 500 lockups around the country that are using or experimenting with some form of video visitation, according to a recent report by the Prison Policy Initiative, a nonprofit research group in Massachusetts that favors prison reform.
The technology is mostly being used in county jails, with some seeing it as a replacement for in-person visits. The Prison Policy Initiative said it gathered a batch of government contracts governing the implementation of video visitation, and found that three-quarters of them banned in-person visits — just as Napa did.
'More impersonal' visits
The report's co-author, Bernadette Rabuy, said many families of inmates aren't happy with the shift.
"They find video visits to be more impersonal," she said. "They talk about being able to hold their hand on the piece of glass and the other incarcerated person holding their hand up. Moments like that feel impossible with video visits."
Sunni Machmuller, a 38-year-old student who drove from Lake County to Napa recently to talk to her boyfriend in the portable room, said afterward, "It's about as personal as a text message. That was horrible."
Inmate advocates like Rabuy worry that the benefit of human contact may be lost. She cited a 2011 Minnesota Department of Corrections study that said prison visits "establish a continuum of social support," with visited inmates 13 percent less likely to be convicted of a new felony after release.
Visits from a sibling or a father were especially powerful, while a visit from an ex-spouse actually had a negative impact.
The report commissioned by the Justice Department said it was "critical for a young child to visit his or her incarcerated parent in person to establish a secure attachment."
"The data is pretty good. The more in-person visits prisoners have, the better off they are likely to be when they get out," said Keramet Reiter, an assistant professor of criminology and prison law expert at UC Irvine.
Cost benefit for jails
The question is whether digital visits carry the same benefits. For jail officials, the move away from in-person visits has significant advantages in cost and security.
Lenard Vare, director of the corrections department in Napa County, said the jail transitioned to video because of security issues that came with moving inmates from their cells into the traditional visitation rooms.
Only a certain type and number of inmates could be in the rooms together, and the moves required numerous guards, he said. Those constraints limited the amount of time that families could visit inmates and, in any case, he said, the visitation room needed repairs.
"Overall we weighed the pros and cons," he said, "and we decided — what is something that can provide the most access for the most people? And we decided to go with using technology to make this happen."
The technology was critical after a 6.0-magnitude earthquake hit Napa County in August and damaged the jail, which is now off-limits to non-essential personnel.
Pushed by tech companies
In Solano County, officials said the move to video visits could limit smuggling, and worse.
"An example — I'm not saying it happened — is someone high in one of the large street gangs having a contact or visit through glass," said Deputy Daryl Snedeker, a sheriff's office spokesman. "They don't have to put everything on the phone. They want someone killed, they can mouth that to the guy and you're limited on the ability to monitor that."
The trend toward video visitation has been driven in large part by technology vendors, whose "presence at correctional conferences is overwhelming," according to the December report commissioned by the Justice Department. Critics worry about the influence of such companies.
In Napa's case, the contract between the county and its technology provider, Securus Technologies Inc. of Texas, lays out specific requirements. For example, the county must eliminate most face-to-face visitation, with a few exceptions, such as for defense attorneys.
The county must limit the number of free on-site video visits to two per week, and must push for wider adoption of the technology in homes — specifically, one such visit per inmate per month.
After 25 months, Napa County gets 20 percent of the fees, though it isn't clear how much revenue that will mean. If the county doesn't hit a certain number of remote, paid visits, Securus can renegotiate the contract or end the service altogether.
Securus has similar contracts with other counties. Last month, a jail in Oregon amended its contract with the firm, and decided against banning in-person visits, after pressure from residents and local officials. A Securus spokesman did not return a call seeking comment.
Not all counties on board
Vare, however, said the county will make decisions on visits based on its own judgment. The jail chose to limit in-person visits on its own, he said, and in special cases allows some live visits for children of inmates. He said officials had no plans to limit the number of on-site video visits over time and will not worry about hitting goals for remote, paid visits.
Other Bay Area counties, including Marin and Contra Costa, have discussed using video visitation, but have no plans to adopt it.
In San Francisco, Sheriff Ross Mirkarimi said his agency had piloted video visitation kiosks and was looking to offer the technology. But he said ceasing in-person visits was not an option.
"I plan on video visitation to be an extension of our visitation protocol, but not something that supplants in-person or contact visits," Mirkarimi said. "Both approaches are needed to help people prepare and reunify with their loved ones."

Request product info from top Corrections Inmate Visitation & Communication companies
Thank You!