CDCR report shows drop in recidivism after Prop 57
During the first year when the proposition was in effect, the proportion of people who reentered their communities successfully increased to 55.4%
---
By Sarah Roebuck
Corrections1 
SACRAMENTO, Calif. — A report from the California Department of Corrections and Rehabilitation shows recidivism outcomes of formerly incarcerated individuals was impacted after the implementation of Proposition 57, which was "overwhelmingly approved by voters in 2016."
Prop. 57 authorized CDCR to develop regulations in conjunction with the Board of Parole Hearings that allow parole consideration for nonviolent offenders who have served the full term of their primary offense in state prison.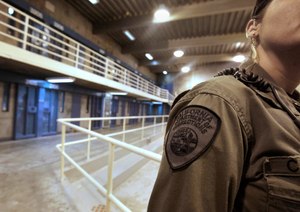 CDCR said it has studied recidivism by examining arrests, convictions and returns to prison in the three years following the date of a person's release.
Recidivism data prior to Prop 57 shows of the 31,792 total persons released in the 2016-2017 fiscal year, 52.4% successfully reentered their communities and did not receive any additional convictions. CDCR says this is a 3% decrease from FY 2015-2016. Of the 15,123 who received convictions, 51.4% were misdemeanor convictions, primarily for drug/alcohol crimes.
According to the CDCR report, during the fiscal year 2017-18, which was the first year when the proposition was in effect, the proportion of people who reentered their communities successfully and did not receive any further convictions increased by three percentage points to 55.4%.
"This is the first cohort of released people after the passage of Proposition 57, and it is encouraging to see that credit-earning opportunities, particularly in education-led programs, is having a positive impact to improve public safety," said Jeff Macomber, secretary of CDCR. "Our focus has been and continues to be on creating an environment in prison that provides vital resources to the incarcerated population so that they can become better citizens upon release."