Researchers using AI to reduce recidivism
Purdue University Polytechnic Institute professors are identifying opportunities for early intervention to help parolees integrate back into society successfully
---
By Sarah Calams
WEST LAFAYETTE, Ind. — Researchers from Purdue University Polytechnic Institute are using artificial intelligence-enabled tools and technology to help reduce recidivism rates.
The project, which is being led by Marcus Rogers and Umit Karabiyik of Purdue Polytechnic's Department of Computer and Information Technology, is examining the "forensic psychology aspect by identifying risky behaviors, stressful situations and other behavioral and physiological factors connected to a risk of individuals returning to criminal behaviors," according to a press release.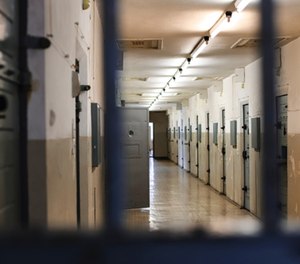 "The major reason recidivism is so high is the parolees don't feel like they belong in the community," Karabiyik said. "They have a hard time, and they immediately go back to their old criminal habits. Their old criminal communities are very welcoming."
To collect information, bracelets worn by parolees will gather health information, including stress and heart rate, and a smartphone carried by each parolee will also determine where they are at any given time. These monitoring systems are still being developed, but will be ready for parolees to use during the third year of the research study.
"The goal of the study is to identify opportunities for early intervention to better assist those individuals to integrate back into general society successfully," Rogers said.
The project will work with 250 parolees as they are released. A total of 125 parolees will be in a treatment group with the devices, and another 125 will be a control group to compare the differences.
The four-year project is in collaboration with the Tippecanoe County Community Corrections, the Tippecanoe County/Purdue High Tech Crime Unit and the Tippecanoe County Sheriff's Department.
"In the end, we want to develop a system that will allow the caseworkers to more quickly identify those individuals that seem to be on a path that would lead to recidivism," Rogers said.