Man who mistakenly called probation officer with victim's personal info sentenced
According to prosecutors, 26-year-old Kendell Rashad Bowden stole credit card information and accidentally texted his probation officer the victim's information
---
By Joe Marusak
The Charlotte Observer
CHARLOTTE, N.C. — A Charlotte identity-theft suspect who accidentally texted a victim's personal information to his probation officer was sentenced to five years and six months in federal prison on Tuesday.
Kendell Rashad Bowden, 26, pleaded guilty in March to conspiracy to commit bank fraud and aggravated identity theft.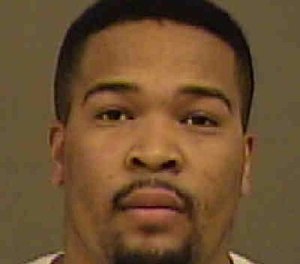 Over 20 months ending in July 2016, court records show, Bowden stole the personal information of at least 10 individuals to get access to their credit accounts at retail stores in Mecklenburg and Iredell counties. Bowden also admitted using stolen personal information and a fake driver's license to arrange loans to buy two automobiles in another victim's name. He stole a total of $96,000.
In February, while out on bail on the charges, Bowden used even more stolen information to get a credit card in another victim's name, according to prosecutors. The misfired text followed. Suffice to say his probation officer didn't delete it.
Bowden accidentally sent a text message to his probation officer that contained the victim's personal information. He then called the officer and asked him to delete the text, telling the officer the text was intended for Bowden's sister, court documents show.
One of Bowden's co-conspirators in the identity-theft ring, Christopher Bryan Roach, 24, already has pleaded guilty in the case. Prosecutors said he stole identities to open credit card accounts or use existing ones in Charlotte, Asheville and other locations in both Carolinas. He also paid a medical employee for the personal information of some 300 patients. In all, court records show, Roach defrauded more than 50 people to steal $269,000.
©2017 The Charlotte Observer (Charlotte, N.C.)