Failure to provide sex change is not cruel and unusual punishment
Vanessa Lynn Gibson asserted that sexual reassignment surgery is essential medical care and denying the surgery violates the Eighth Amendment
---
This article was featured in Lexipol's Xiphos newsletter, a monthly legal-focused law enforcement newsletter authored by Ken Wallentine. Subscriptions are free for public safety officers, educators and public attorneys. Subscribe here!
Vanessa Lynn Gibson, a biological male also known as Scott Lynn Gibson, is a Texas prison inmate serving time for aggravated robbery. Gibson asked the prison to provide sexual reassignment surgery, at the state's expense, in her continued quest to live as a female. When prison officials denied her request, Gibson sued.
Gibson asserted the sexual reassignment surgery is essential medical care and denying the surgery violates the Eighth Amendment. She claimed to have attempted suicide on three occasions, as well as self-castration. Gibson told the court if she does not receive sex reassignment surgery, she will castrate herself or commit suicide in prison.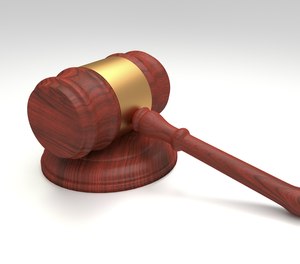 Gibson cited World Professional Association for Transgender Health Standards of Care to support her claim that failure to evaluate for sex reassignment surgery is unconstitutional "deliberate indifference" to serious medical needs. However, the court observed, "the medical community is deeply divided about the necessity and efficacy of sex reassignment surgery." Medical experts "profoundly disagree about whether sex reassignment surgery is medically necessary to treat gender dysphoria."
California is the only state to have provided sex reassignment surgery to a prison inmate and it was part of a lawsuit settlement. In a divided and lengthy opinion, the court rejected Gibson's Eighth Amendment claim, holding denial of state-funded sex assignment surgery is not deliberately indifferent to an essential medical need. The dissent would have remanded the case for fact-finding on Gibson's individual medical needs.