New Ind. program would use cell phones to track, reform offenders
Pilot program would monitor whereabouts of about 70 released offenders using cell phones in addition to traditional ankle bracelets
---
By Kevin Leininger
The News-Sentinel
FORT WAYNE, Ind. — Does the government use people's cell phones to track their movements? For some people in Allen County, that soon could be true – and that's a good thing, officials say.
The Allen County Commissioners today were expected to approve a pilot program under which the county's Community Corrections department would monitor the whereabouts of about 70 released offenders using cell phones in addition to traditional ankle bracelets. The $600,000 program would be funded through state grants using equipment and assistance provided by Corrisoft, based in Lexington, Ky.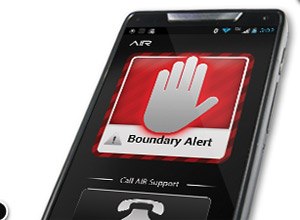 "It's a unique program using new technology," Community Corrections Director Kim Churchward said, noting that adding "smart" phones will allow supervisors not only to track offenders but communicate with them. That's important, she said, because it could help remind participants of meetings with probation officers, job interviews and other activities that, if missed, could make it more difficult to stay out of jail.
Corrisoft, which is planning a similar pilot project in Marion County, will also work to find employment for participants, Churchward said. The program would run through June of next year.
Corrisoft says its Alternative to Incarceration via Rehabilitation (AIR) program uses a bracelet paired with a smart phone allowing around-the-clock communication with participants. As many as two-thirds of released offenders are re-arrested within a few years, and strict compliance with rules and personalized attention can help reduce recidivism. AIR also assists participants with mental-health needs, housing and education, according to the company's website.
Community Corrections supervises about 400 offenders, providing a variety of services designed to help them become productive members of society. If the AIR pilot program helps people stay out of jail, that would reduce costs for the county and, perhaps, lead to its permanent inclusion in Community Correction's budget.
"But we're taking it one step at a time," she said.