FBI investigating Tenn. UOF case that led to CO's firing
An internal investigation into the cell extraction of Louis Flack found that jail officers violated the department's use-of-force policy
---
By C1 Staff
KNOX COUNTY — The Federal Bureau of Investigation has launched an investigation into the November 2014 incident at the Knox County Jail that led to the firing of one officer and placed others on leave.
An internal investigation into the cell extraction of Louis Flack found that jail officers violated the department's use-of-force policy, according to Local 8 Now.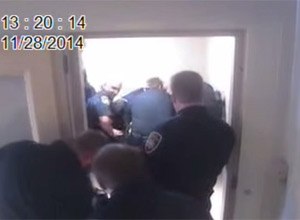 Lance Baker is representing Flack in a lawsuit against the sheriff's office over the incident.
Correctional Officer Nick Breeden was fired after the investigation found that he used techniques that violated policy and the use-of-force options that were taught by the jail.
Correctional Officer Jesse Rudd resigned during the course of the investigation.
Two other officers, Chris Fustos and David Sparks, were placed on administrative leave.
The Knox County Jail declined a request for comment.