Photos: COs don the Santa suit
CDCR COs and staff bring Christmas spirit to children with special needs
---
By Greg Friese
NORCO, Calif. — COs and staff from the California Rehabilitation Center (CRC) volunteered their time and money to make sure breakfast with Santa happened for a school that serves children with special needs. 
Warden Pratt and other volunteers served breakfast to 68 severely handicapped students who attend Victress Bower School, according to a CDCR announcement. CRC staff raised $8,500 for the event and to fund a new playground. 
The school principal was grateful for the help and Pratt promised annual assistance with breakfast with Santa and to be ready for CRC volunteers next year.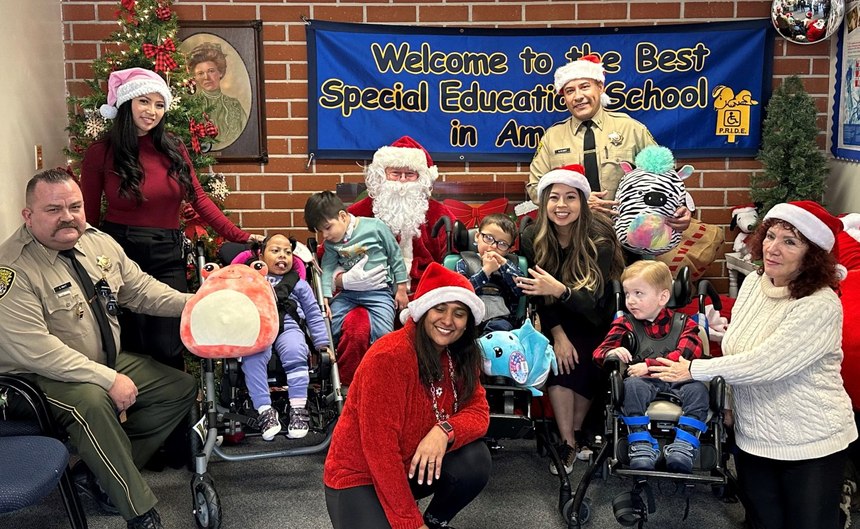 "Now that CRC is involved, these special children haven't seen anything yet," Warden Pratt said.
CDCR volunteers also dressed as Santa and supported other events around the state.