Pa. inmates face charges in alleged attacks on COs
State troopers allege that in one case, an inmate delivered a "donkey kick" to an officer's groin
---
By James Halpin
The Citizen's Voice, Wilkes-Barre, Pa.
NEWPORT TOWNSHIP, Pa. — Four state prison inmates were arraigned Friday on aggravated assault charges alleging they attacked State Correctional Institution Retreat correctional officers in five separate incidents.
State troopers allege that in one case, an inmate delivered a "donkey kick" to an officer's groin. In another, an officer suffered a concussion and broken nose after being ambushed by an inmate who had to be pepper sprayed and pried off him, police said.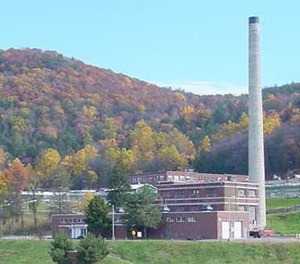 According to charges troopers filed in court, the most recent attack took place in May when Victor Manuel Morales, 26, of Dallas, attacked Correctional Officer Erik L. Daniels from behind. Police say Daniels was sitting at a desk when Morales came up, grabbing his shoulder and saying, "Daniels, you've been accepted."
Morales then unleashed a barrage of punches to Daniels' head and face before other officers pepper sprayed him and pulled him off, according to police. Daniels was taken to Geisinger Wyoming Valley Medical Center in Plains Twp. to be treated for a concussion and broken nose, police said.
During questioning, Morales admitted the attack, saying he had no prior issues with Daniels and that he "felt awful" about his conduct, according to police.
Last year, in two separate incidents that took place days apart, Alexander R. Werts, 34, of Bellefonte, attacked correctional officers at the prison, police allege. The first attack took place March 1, 2016, as officers were escorting Werts back to his cell from the medical department. Werts began to resist the officers as they tried to restrain him to a bed, but the officers were able to handcuff his right wrist to it, police said.
As the officers went to leave the cell, Werts punched Sgt. Stephen B. Arnold in the back and kicked Lt. Phillip R. Woods on the leg, arm and chest, according to police. Werts also spit at the officers as they closed the cell door, hitting Woods and Corrections Officer Justin Lloyd Kerschner in the face with his saliva, police said.
Police allege that two days later, as Werts was being escorted back to a cell from a misconduct hearing, he delivered a "donkey kick" that hit Sgt. Brian R. Fiske in the groin. Fiske declined medical treatment, court records show.
Then in September 2016, Jacob E. Sterling, 24, of Erie, is alleged to have attacked Correctional Officer Francis Kirschner from behind. Police say Kirschner and another officer were trying to restrain an inmate following an incident when Sterling came up from behind and unleashed a barrage of punches to his head and face.
Kirschner, who sustained swelling and bruising in the attack, was able to hold Sterling's arms until help arrived, police said.
Finally in November 2016, John David Hood, 43, of Albion, is alleged to have attacked two prison employees after getting agitated while returning from the facility's medical unit. Police say Hood refused commands before starting to punch Correctional Officer Walter Stankavage on the face and head.
Stankavage, aided by Corrections Counselor Edward Gower, restrained Hood, police said. Stankavage sustained cuts to his head, while Gower had a scraped knee, police said.
Police charged each defendant with aggravated and simple assault. Werts also faces counts of aggravated harassment by a prisoner because of his alleged spitting.
Magisterial District Judge Donald L. Whittaker arraigned the defendants by video Friday morning and set preliminary hearings for Dec. 15.
The judge set bail at $100,000 for Werts and $50,000 for each of the other three defendants.
©2017 The Citizens' Voice (Wilkes-Barre, Pa.)